Shopping in Downtown SMTX
Shopping Downtown San Marcos is always an adventure. Shop stylish boutiques with the latest trends and always-in-style classics. Explore the quirky vintage shops where you can discover some real treasures from the past like vintage graphic tees or old school cowboy boots. Peruse eclectic galleries where you may find beautiful hand-crafted earrings made out of tin cans by a local artist or a four-foot cactus statue… Really, it's anyone's guess. No matter what kind of shopping strikes your fancy, you're sure to find and take home something you can't find anywhere else.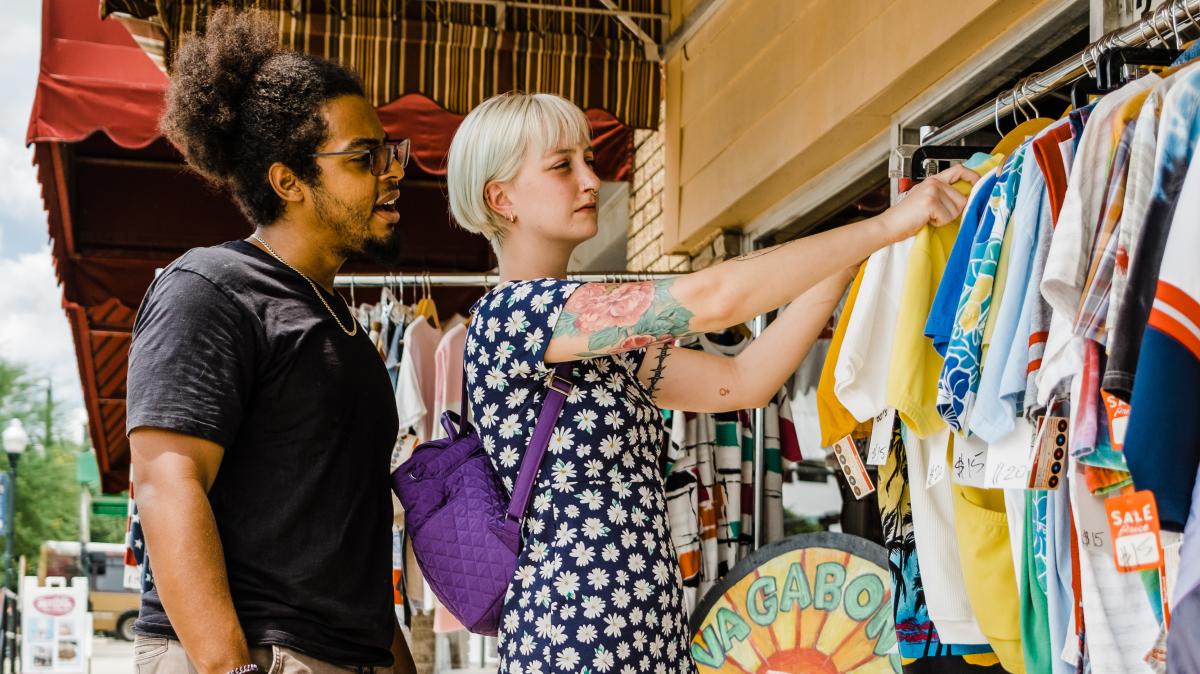 From wanting to be more environmentally conscious to keeping up with the fashion trends (we see you TikTok aesthetics) vintage and thrift shopping has become more popular than ever! Downtown San Marcos has several great options to choose from to discover some fabulous new-to-you items. Try Vagabond, Love Buzz, Twice Blessed, Shop 1893, and KnD's Resale & More.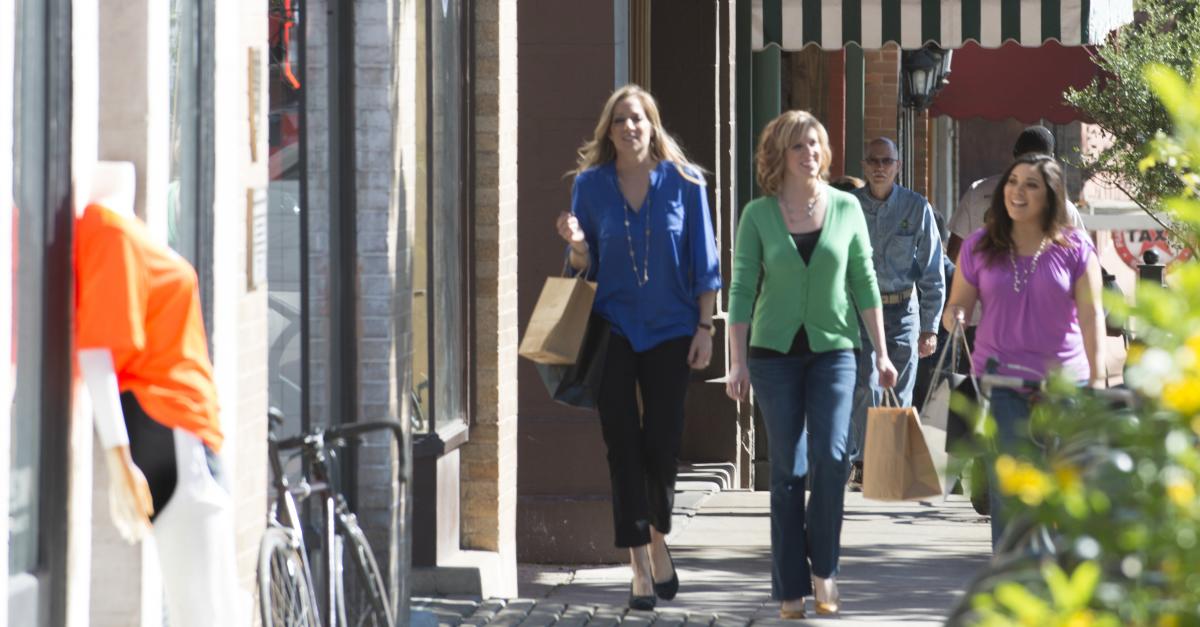 You never know what you'll find at boutiques around San Marcos. From outdoor adventure gear and San Marcos apparel to the latest trends and always-in-style classics, you're sure to find some real treasures shopping local San Marcos stores. Oh, and music lovers absolutely must make a stop at Sundance Record Lagoon for vinyl, music memorabilia and more.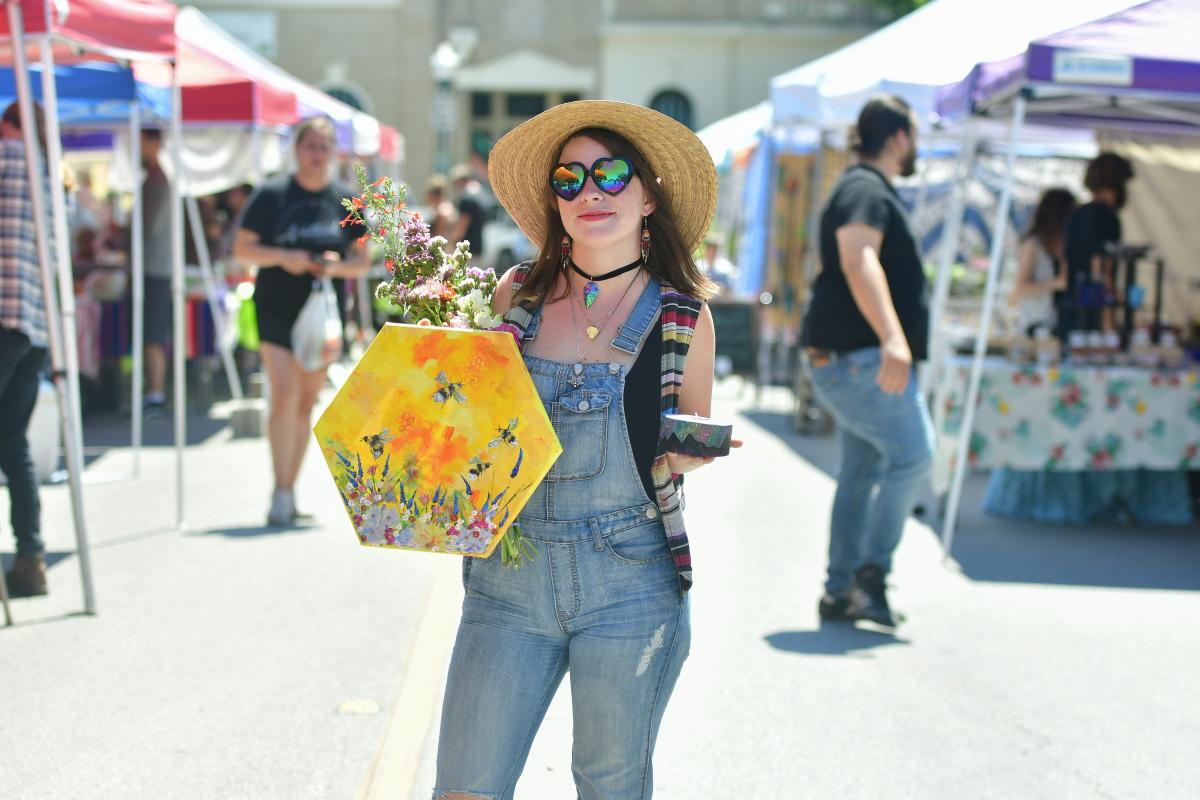 Looking for a one-of-a-kind piece of art for your home or for a memorable gift? Well, you're in for a real treat at the San Marcos Art Center! They've got wonderful pieces of work from local artists begging to go home with you.
Art markets are another great place to find unique and handcrafted items, and Art Squared on the second Saturday of the month is the perfect time to shop on the square, find some amazing pieces and feel like a local.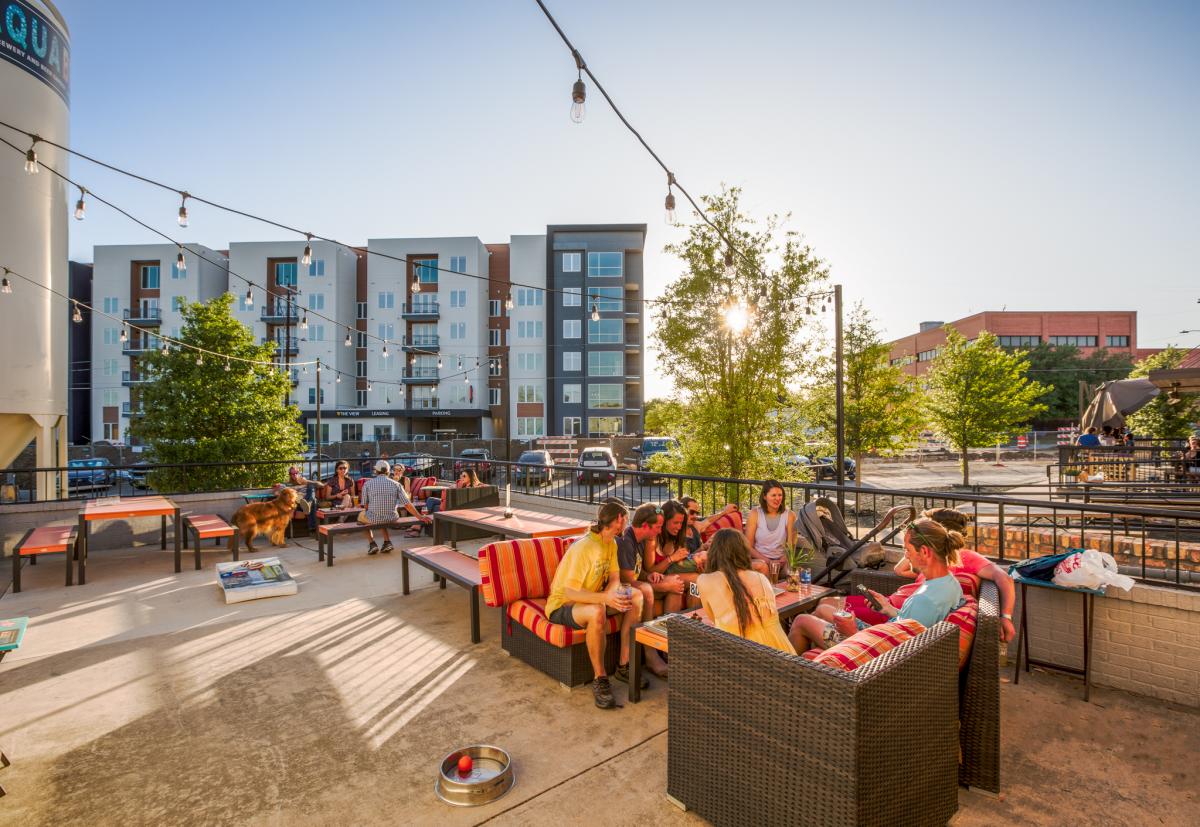 After a long day of shopping, you deserve to kick back, relax and let the groove take you at one of our live music venues. Whether you're feeling like a small coffee shop show or a large concert venue, we've got you covered. 
Of course, nothing feels better than refueling and treating yourself at one of Downtown San Marcos' many yummy restaurants to top off your shopping adventure. Perhaps a little imbibing to relax and celebrate a day of fun finds and good shopping? San Marcos has two wonderful craft breweries in Downtown San Marcos, with outdoor or patio areas for you to sip and savor under the big and bright Texas stars. (AquaBrew and Sean Patrick's Irish Pub) Or, head to Patio Dolcetto for wines, bites and a romantic courtyard. And if you thought Downtown San Marcos was the place to be during the day, you'll love it when the sun goes down…