Gaze at the night sky as you paddle along a peaceful river, trek on remote trails through picturesque Texas Hill Country terrain, and indulge in one adrenaline rush after another. These kinds of outdoor adventures are yours to be had in San Marcos, a charming small town settled between San Antonio and Austin. Home to the gorgeous San Marcos River and miles of hiking and biking trails, San Marcos is a must-visit for anyone who loves the outdoors. From snorkeling to skydiving, there are many unique and unexpected ways you can enjoy the outdoors here. Discover what adventures await you below.
Paddle the San Marcos River at Night
What's more awesome than going stand-up paddle boarding? Doing so at night, of course! With the colorful LED lights, of you and your friends' paddle boards, guiding your way you'll experience floating on the San Marcos River in a whole new way. All of this is part of the SUP Glow Night Tours provided by Paddle SMTX. Paddle under the stars and savor gorgeous views of the river throughout the nearly 1.5-hour guided tour. You can even choose from of seven colors for your paddle board, so put on your glow sticks and light up the night.
Of course, this isn't the only paddling tour you can go on in San Marcos. Paddle on a beautiful spring-fed lake under the moonlight, on the Full Moon Kayak Tour, or marvel at the colors of the setting sun on the Sunset Kayak Tour. Both guided trips — offered by The Meadows Center and REI Outdoor School — take place on the immaculate waters of Spring Lake and are among the few ways you can explore it.   
Photo Credit: @sanmarcosphotos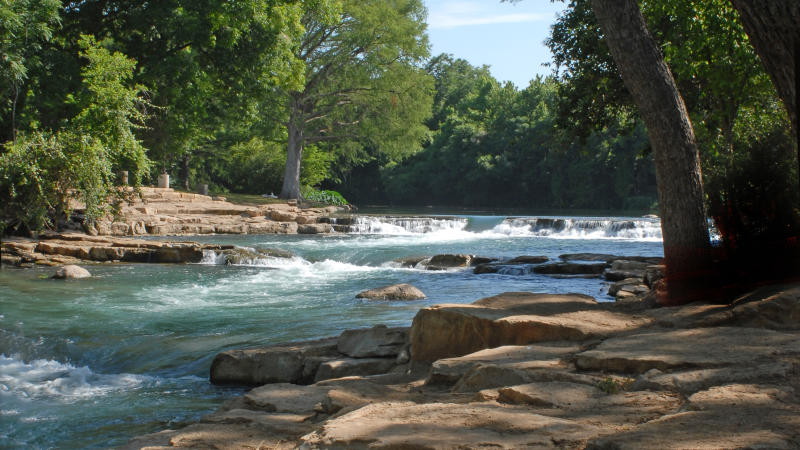 Dip into the Freshest Water You'll Ever Swim In
Sure, that sounds like a bold claim. But at the Rio Vista Falls Dam, it's almost a certainty. Flowing out of a nearby spring just a few hours before you dip your toes in, the water at Rio Vista is as pristine as it gets. Not only that, the temperature stays at a constant 72 degrees throughout the year, making it ideal for cooling off in the late spring and throughout the summer. In addition to all the swimming, you can rent an inner tube from Lion's Club Tube Rental or a kayak or paddle board from the Olympic Outdoor Center. Given how fresh the water is, you'd think this natural oasis is off in some remote corner of the Hill Country. Instead, it's just minutes from downtown San Marcos, so it's as easy as can be to enjoy a day here.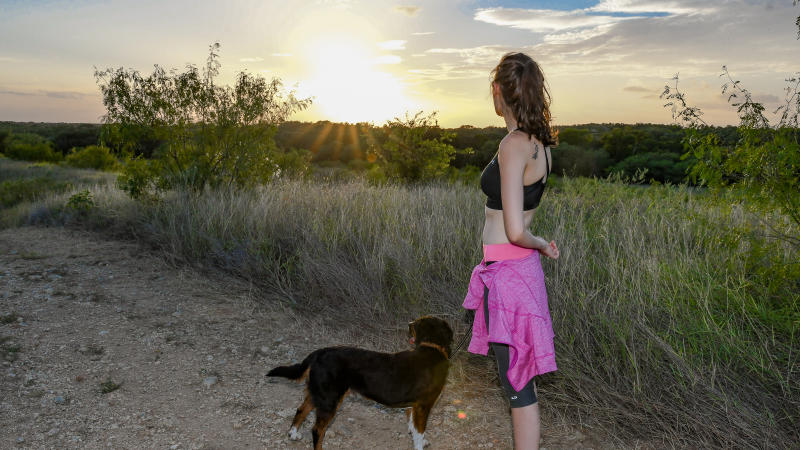 Hike More Than 2,100 Acres of Hill Country Trails
Wander through scenic grassland meadows and groves of Ashe juniper and live oak trees blanketed in Spanish moss. Take in limestone cliffs and keep an eye out for deer and rare birds like the golden cheek warbler. These kinds of experiences await at the natural areas in San Marcos, so you'll definitely want to bring your hiking boots. The largest of these green spaces, the more than 700-acre Purgatory Creek Natural Area, offers more than 12 miles of trails popular with trail runners, mountain bikers, hikers, and birders. For more time outdoors, hike the trails at Spring Lake Natural Area that weave through 251 acres of meadows and woodlands. Visiting in the spring is even more of a treat, as the blooming flowers of the mountain laurel and kidneywood trees attract an array of butterflies.
Believe it or not, these are just two of the five natural areas you can explore in San Marcos. Find out more about all of them here.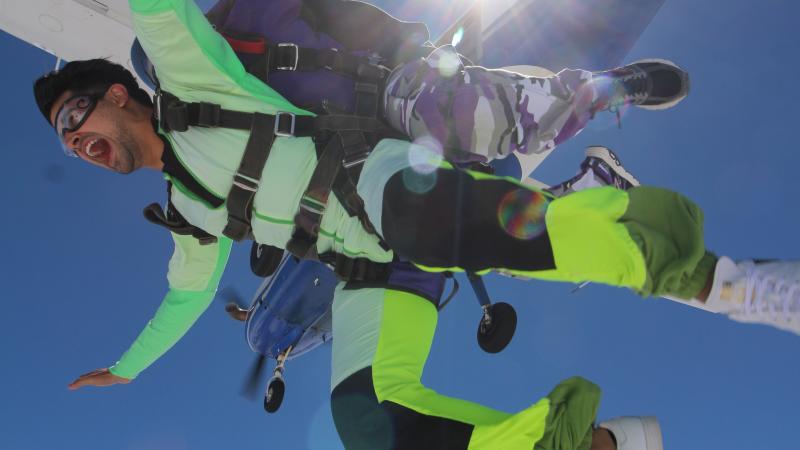 Cross Skydiving Off Your Bucket List
If you've always dreamed of feeling the thrill of skydiving, San Marcos is the place to finally cross that off your bucket list. Book your first experience with Skydive San Marcos and you'll have that adventure you've been pining for. Admire a spectacular view of the Hill Country as you freefall thousands of feet toward terra firma. You'll dive with a licensed diving instructor if you're a first-timer (or you don't have a license), so you can kick back and enjoy the ride. Jumps are available Thursday through Monday, and you can reserve your spot on Skydive San Marcos' website.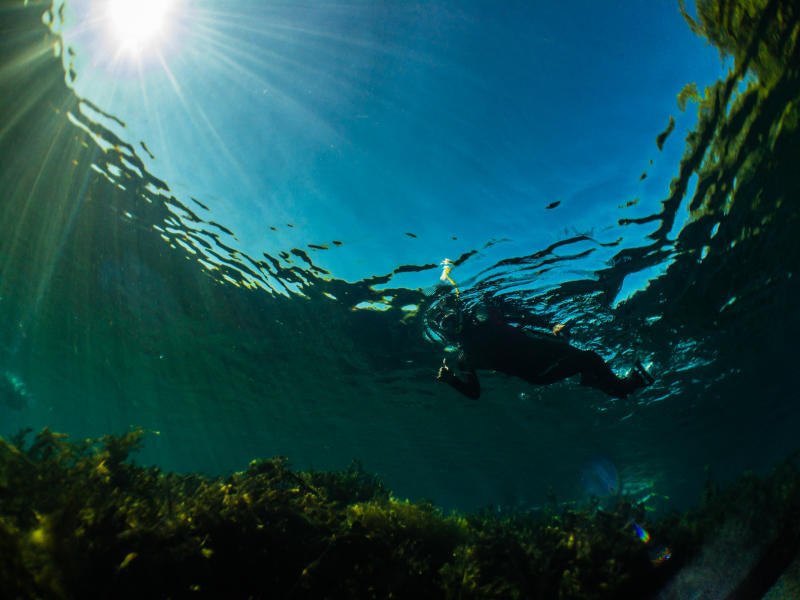 Explore the Underwater World of the San Marcos River
For a different kind of diving, head to the San Marcos River. Swim to the depths of the river and watch as sunfish, blue tilapia, crayfish, and turtles swim among the long river grasses as part of a snorkeling adventure. You'll dive below the surface of the crystal-clear river and uncover its mysteries. These excursions include a mask and snorkel, so don't worry about bringing your own.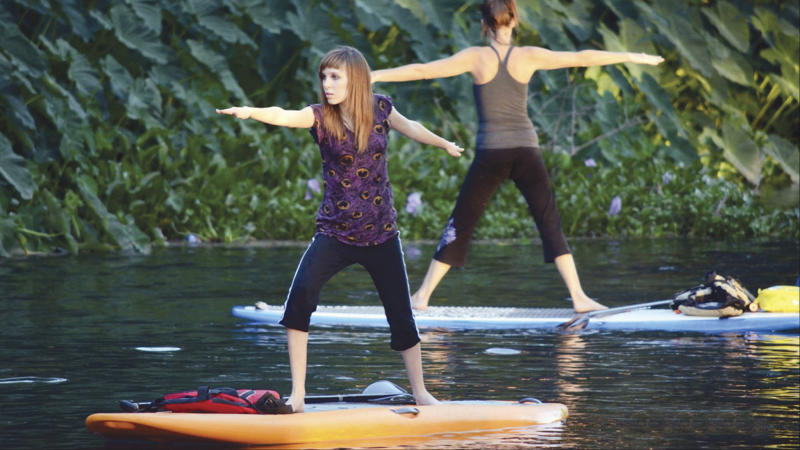 Do Yoga on a Stand-Up Paddleboard
The slow-flowing waters of the San Marcos River provide a platform for another unexpected experience: yoga on a stand-up paddleboard. Feel your muscles relax and tension melt away as you soak up the sunshine during a class with SUP Salutations. Breathe deep and listen to the breeze rustling the trees as you go through a regimen guided by an inspiring instructor. Whether you're brand new to yoga or you have tons of experience, you'll find this class to be both uniquely challenging and utterly invigorating. 
If you love being outdoors, San Marcos is the place for you. Along with its beautiful spring-fed river and breathtaking Hill Country beauty, the town serves up an abundance of unique ways to get out and enjoy it all. Discover more about San Marcos and plan your trip out here today.
About the Author: James Waterson is the head writer and content specialist for Tour Texas. When he isn't writing about the many great places in the state of Texas, he's planning his next epic adventure in the Lone Star State.