Kicking back in a tube might be what comes to mind when you think of San Marcos. And while tubing is a very popular and cool SMTXperience, there's much more to explore. From the lush greenspaces and parkland to the crystal-clear San Marcos River, and everything in between, or underneath… San Marcos has outdoor activities you need to experience for yourself. Here are the top 10 can't-miss outdoor experiences you should have on your San Marcos bucket list.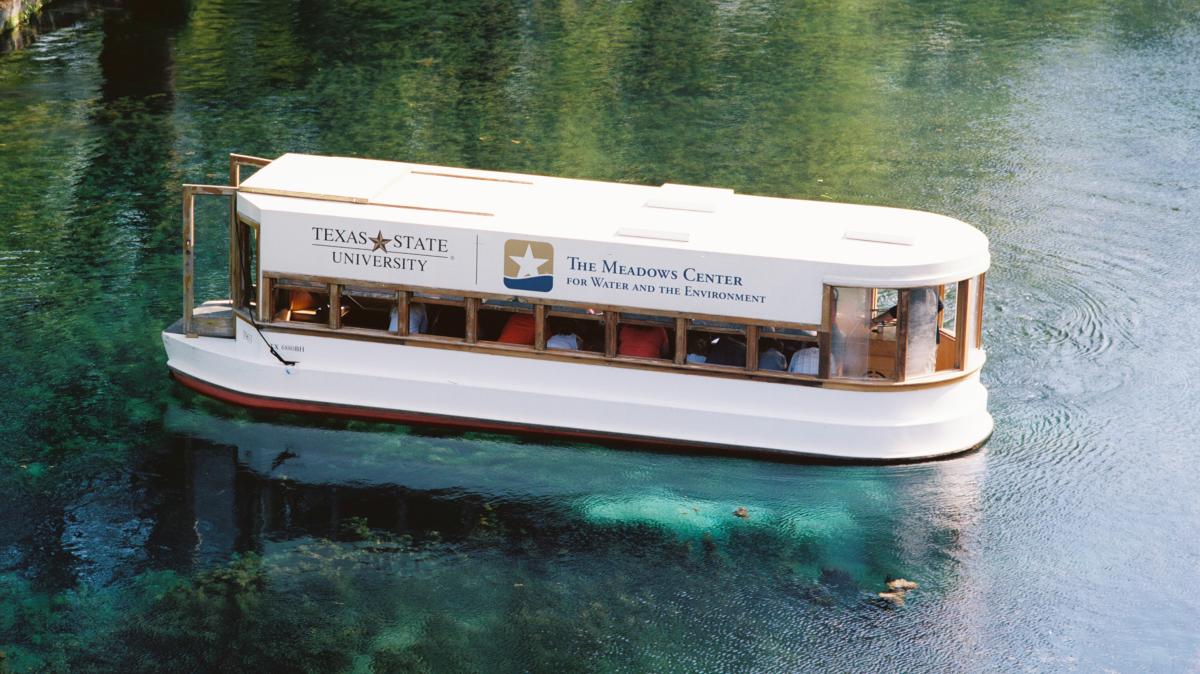 1. Take a Glass-Bottom Boat Tour
A Glass-Bottom Boat Tour at The Meadows Center is a truly unique experience. Hop aboard the boat, which has a plexiglass panel running through the center of the boat, giving you a window to the beautiful clear water of Spring Lake. The water is so clear you can see straight down to the lakebed and the hundreds of bubbling springs that give the lake its name. The tours are great for learning all about the flora and fauna that call this area home as well as some interesting San Marcos and Spring Lake history.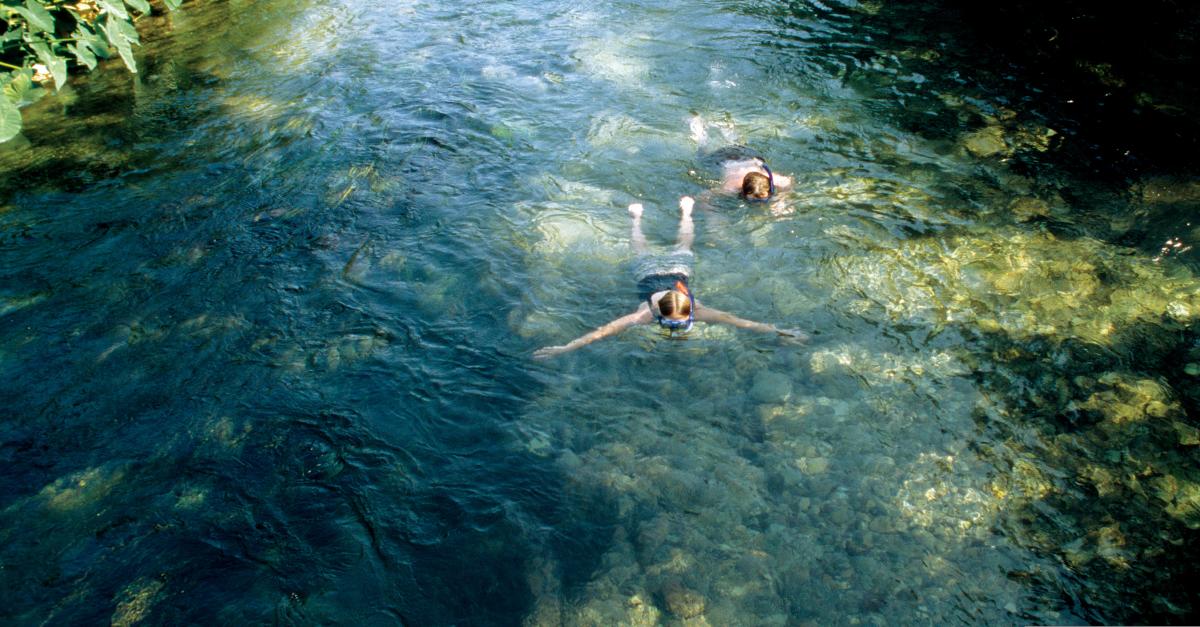 2. Snorkel in the San Marcos River
The crystal-clear water isn't just great for Glass-Bottom Boat Tours, but for snorkeling as well! Pack a snorkel and get an immersive look at what makes the San Marcos River so unique. Fish, turtles, Texas Wild Rice and 72-degree water always makes for a fun adventure.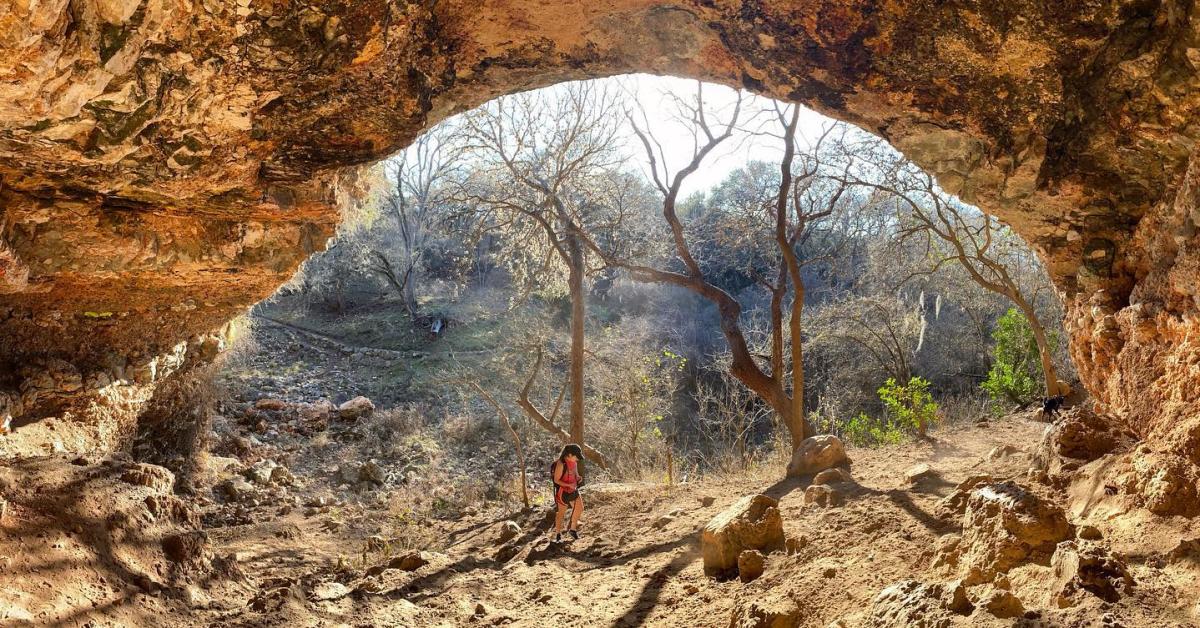 Photo by: @jessicaxaponte
3. Explore Purgatory Creek Natural Area
Purgatory Creek is the most popular natural area in San Marcos, and for good reason. The natural area is bisected into Upper and Lower Purgatory. Upper Purgatory kicks off with gentle slopes and an ADA-accessible trail built for adventurers of all activity levels. Popular trails are Dante, Paraiso and Malacoda. The Malacoda trail ventures to the iconic grotto. The limestone cliff above and the grotto below both make an excellent photo spot. Lower Purgatory is home to more rugged terrain. Popular trails in Lower Purgatory are Dante, Beatrice, Ovid and Ripheus.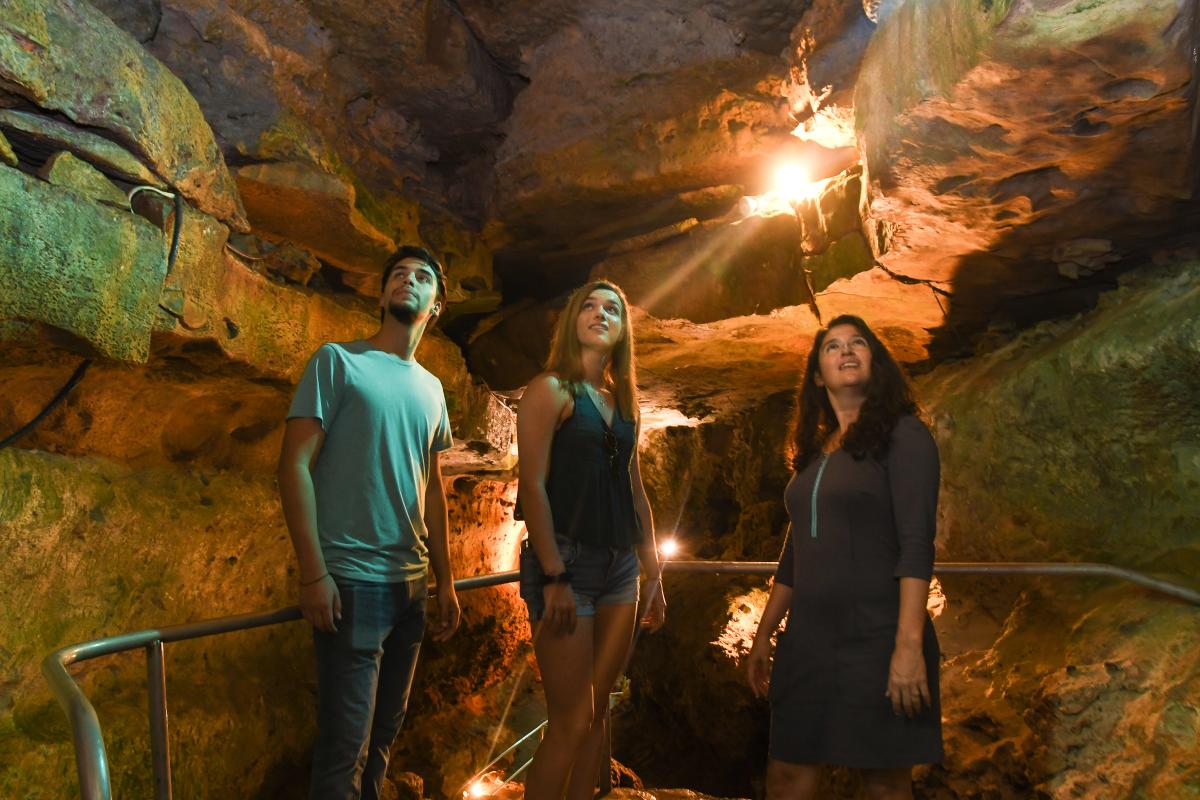 4. Delve into San Marcos Underground
Journey deep underground into the Balcones Fault Line Cave at Wonder World Cave & Adventure Park, the only real earthquake-formed cave open for viewing, on a guided tour. You'll learn all about past geological eras, see fossilized prehistoric life and see what damage an earthquake can do! Once you've seen the cave, head to the Observation Tower for a really cool look of the Texas Hill Country. You can see the Balcones Fault Line beneath and learn more about the landscape.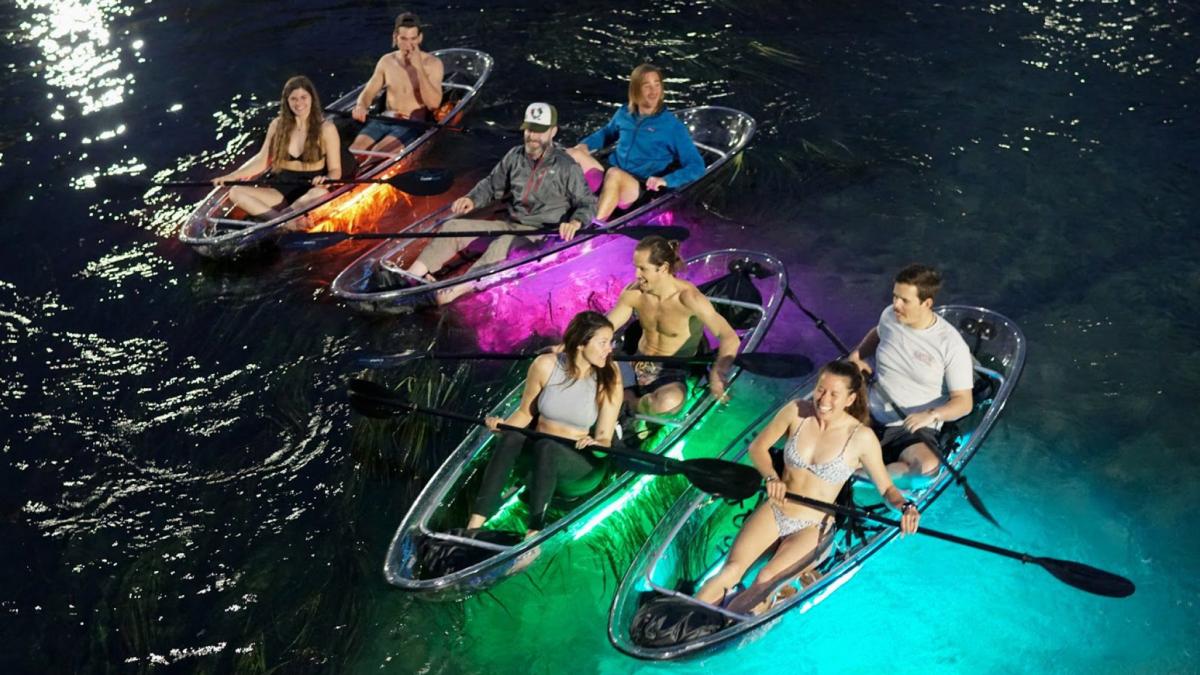 5. Paddle in the Dark on the San Marcos River
Looking for a truly one-of-a-kind San Marcos River adventure? Paddle SMTX has you covered! The Paddle SMTX Crystal Kayak Glow Tour is a nighttime tour in clear kayaks with LED lights underneath, allowing you to see beneath the surface in a (quite literally) whole new light. You'll be guided up river before being allowed to explore a bit on your own.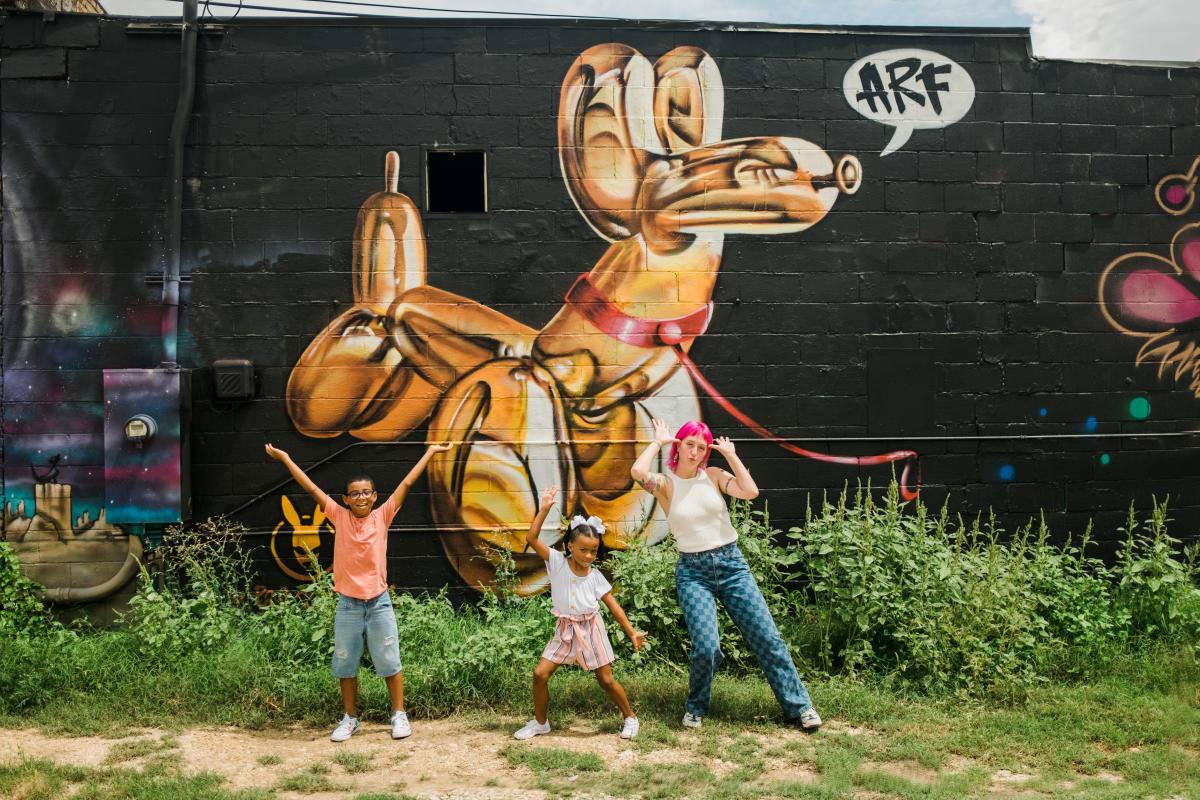 6. Soak Up The Square
Walk around Downtown San Marcos to really get a feel for San Marcos. Shops, restaurants, art and so much more – a trip to San Marcos isn't complete without at least one venture Downtown. And for the 21+ visitors, the San Marcos Square really gets going when the sun goes down. Rooftop bars, brewery patios and more await you.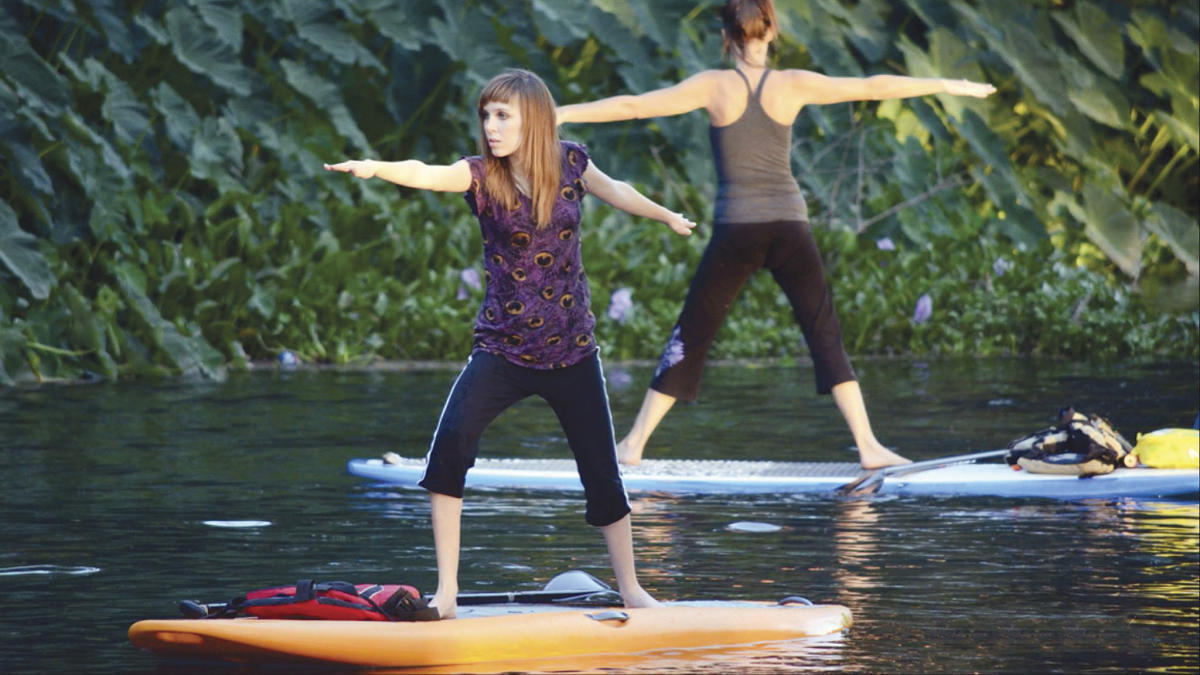 7. Try To Nama-stay On Your Board
Clear your mind and strengthen your body with SUP Yoga! The hour-long yoga class is taught on paddleboards in the river at 9am on Sunday mornings. The class is friendly to all fitness and flexibility levels for vinyasa style flow. Refresh with a quick dip from your board after your final sun salutation. The class is available for ages 13+ and boards must be reserved by the Friday before your session.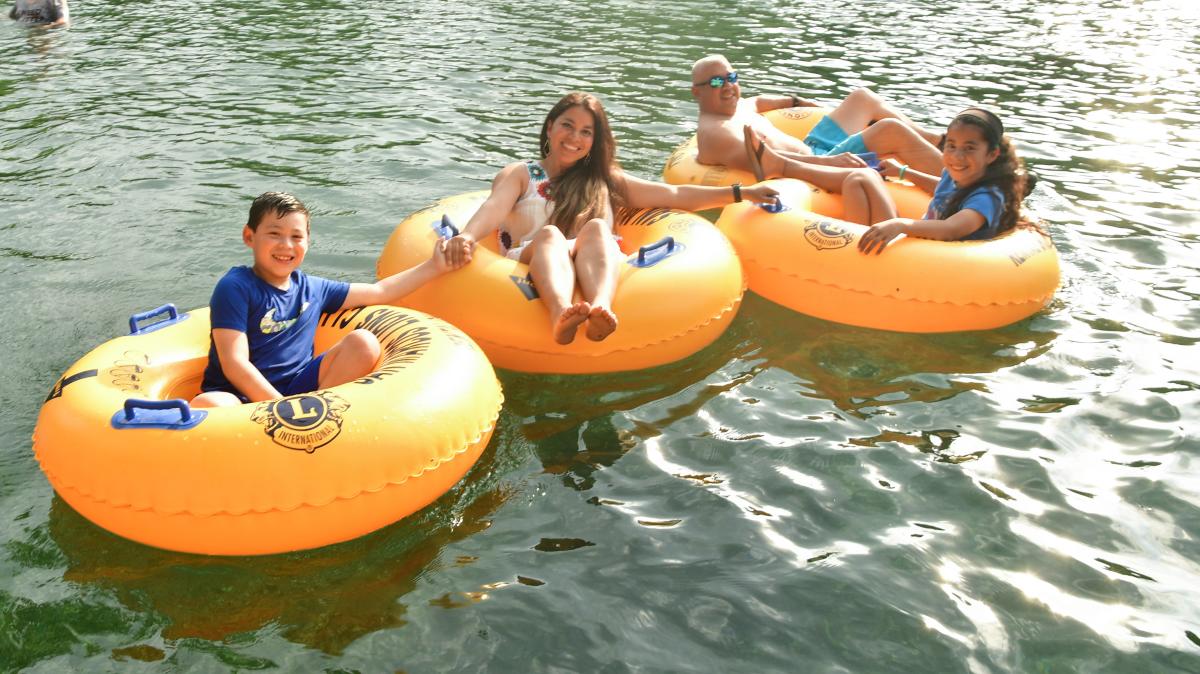 8. Float the San Marcos River
Kick back, relax and enjoy a leisurely float down the San Marcos River. Lion's Club Tube Rental at City Park is a great place to rent a tube and float through town to Rio Vista Falls – about a 45 minute to an hour float – where you can be shuttled back to the beginning for another round. (Remember to bring life jackets for tubers who aren't strong swimmers).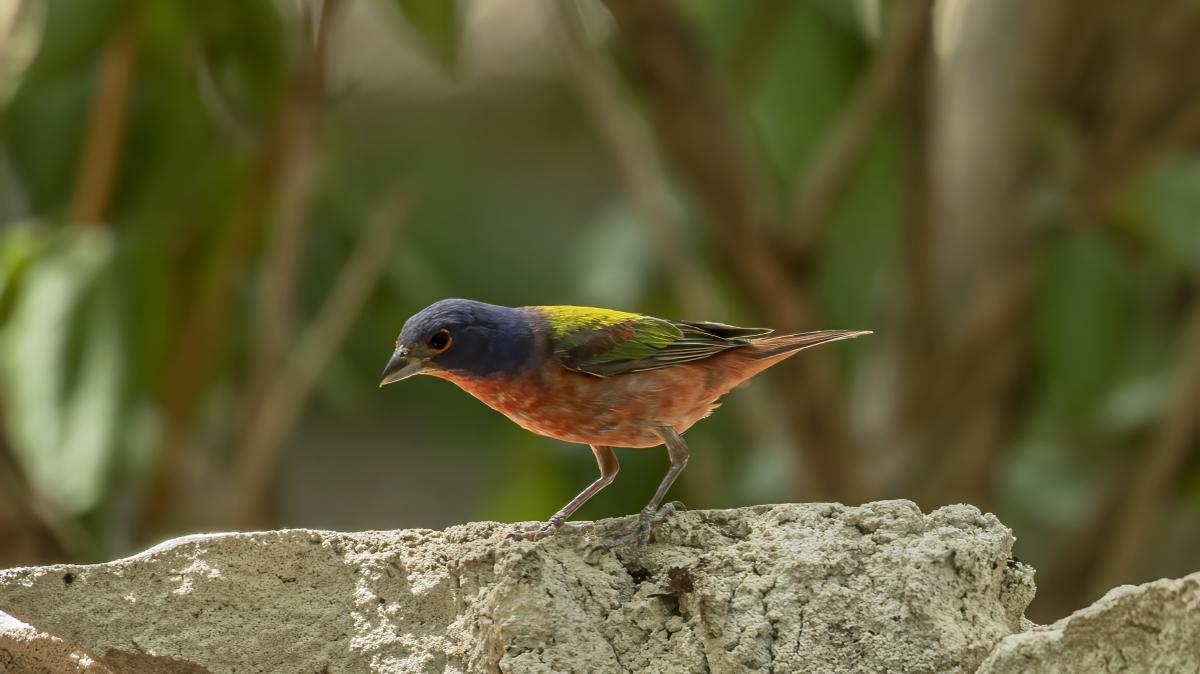 9. Go Birding
San Marcos is known as a great place for people to visit, live and explore, but did you know it's a hot spot for birds, too? Located on the Central Flyway, San Marcos is home to plenty of natural green spaces, riverside parks and nature preserves for your birding adventure. From the endangered Golden-cheeked Warbler (found only in the Texas Hill Country) to majestic waterfowl, and lots of feathered friends in between, you're sure to spot birds of all shapes, sizes and colors. If you'd like to join in with a group, the first Saturday of each month there's a Birding Hike Tour you'll love!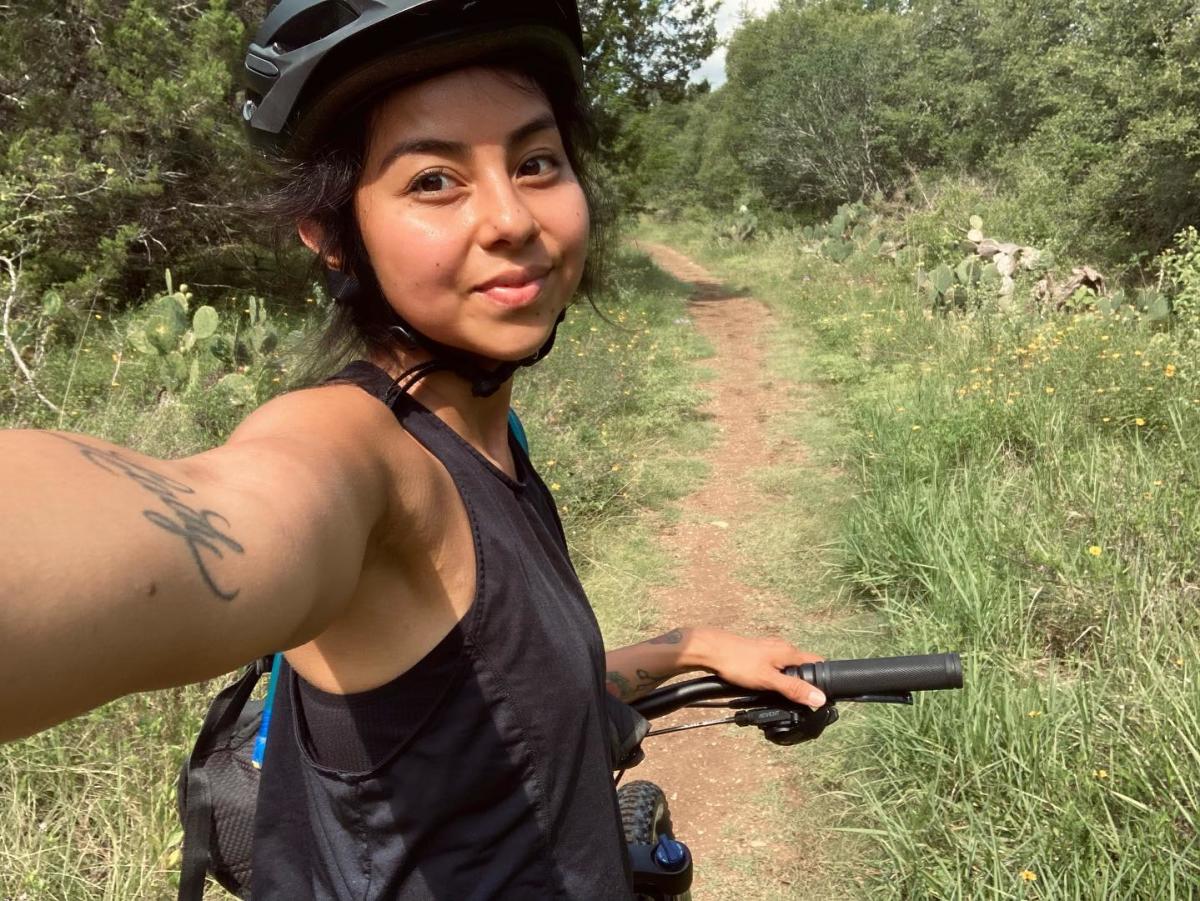 Photo by: @iwishiwasthemoontonight
10. Take Your Bike Off-Road
Bring your bike and hit the trails! Many of San Marcos' natural areas are perfect for mountain biking. Lower Purgatory Creek, Ringtail Ridge and Spring Lake Natural Area are preferred for their rough terrain, sloping hills and miles of trails.