There are more than a few ways to kick back and relax in San Marcos. But what about those times when you need a little (or big) thrill? We're talking hands shaking, heart racing kind of thrills… Well, we have a few for you adrenaline junkies to add to your bucket list!
 
Experience San Marcos from above (way above) at Skydive Spaceland San Marcos! Whether it's your first jump or you're a seasoned pro, Skydive Spaceland San Marcos is a great place to enjoy a scenic fall from the sky. In fact, in San Marcos, you can skydive year-round thanks to our ideal weather conditions! So eat a light lunch, strap in tight and we will see you out there.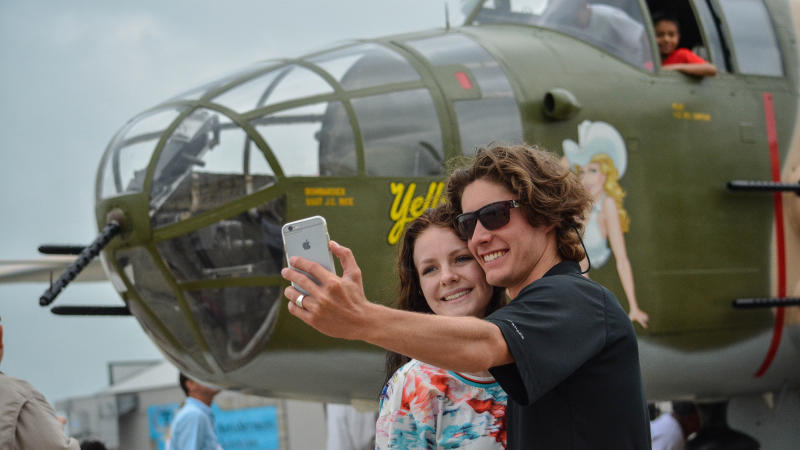 Do you prefer to stay in planes instead of jumping out of them? Take to the skies in military warbirds from World War II. These historic aircraft have seen quite a bit of action and taking them for a spin (no literal spins, they are old) makes for an interesting, exciting and historical SMTXperience.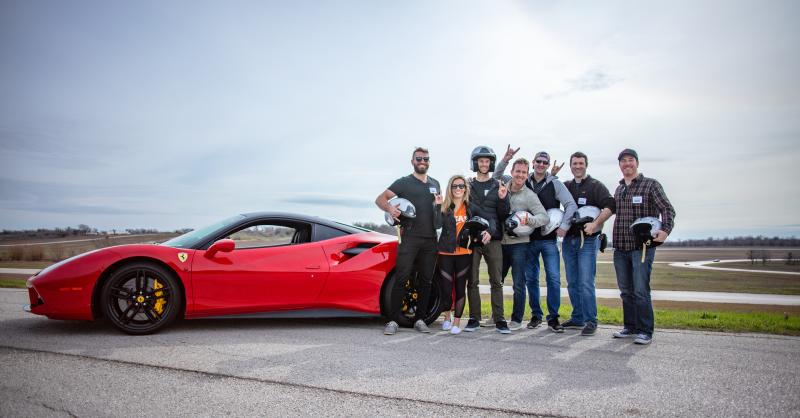 Photo courtesy of Longhorn Racing Academy
Ferrari, Lamborghini, Porsche and more – get behind the wheel of one of Longhorn Racing's supercars, pick your track and away you go! If you don't trust yourself at the wheel, sign up for the 2-Lap High Speed Ride Along! This is one thrill you have to experience for yourself.
Whether you enjoy racing on the ground, falling from the sky or just enjoying the view from up above, it's time to plan your next thrilling SMTXperience.