San Marcos has been a popular spot for visitors since, well, roughly 12,000 years ago… The Clovis Indians, the oldest known inhabitants of the western hemisphere, left some artifacts behind from their stay, and ever since then people have been coming to enjoy the wonders of San Marcos.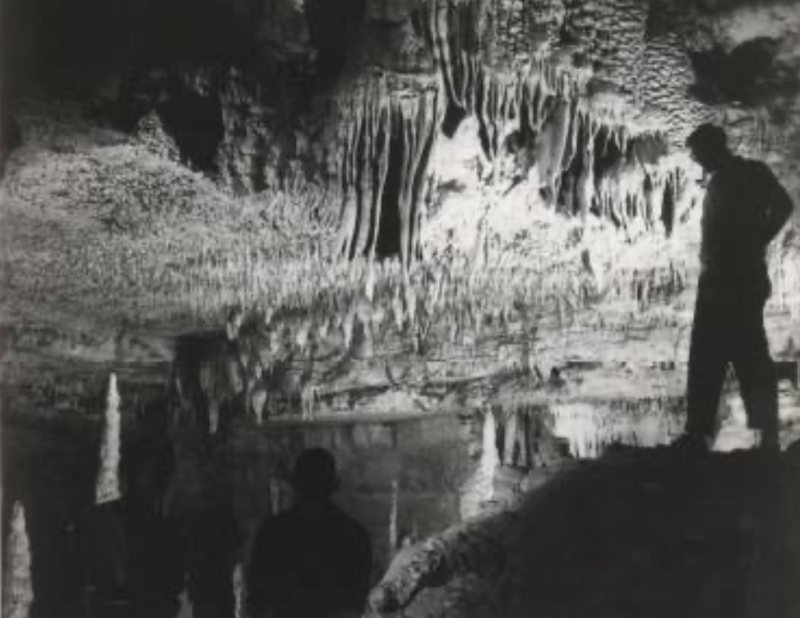 Wonder Cave was discovered by Mark Bevers in 1893 when he was drilling for water and the water well drill fell 158 feet. W.S. Davis began operating the cave as a tourist attraction in 1903 and charged 10 cents for a candle and a guided tour. At that point in time there was also a medicine show and a South American anteater. (Doesn't sound as fun as a petting zoo in our opinion…) The cave was bought by A.B. Rogers in 1916 for $50, a gray horse, and a saddle. Mr. Rogers then installed electric lighting, handrails, and ladders for slightly safer exploration. In 1958 the cave was sold to the Mostyn family, who have owned, operated, and expanded it ever since!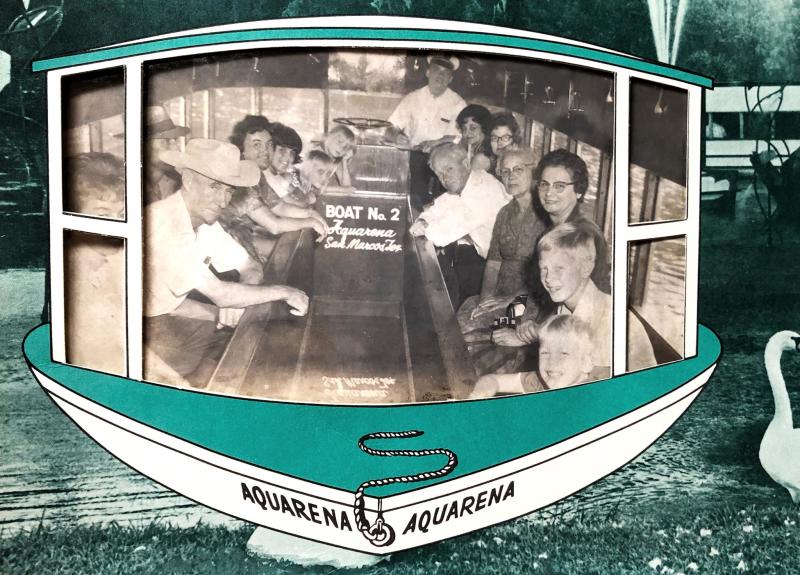 A.B. Rogers was also responsible for creating another popular tourist attraction in San Marcos – Spring Lake. Mr. Rogers purchased the property around Spring Lake back in 1926. His son, Paul, built Springlake Hotel in 1928 and introduced the glass-bottom boats that have become iconic San Marcos landmarks. The submarine theater and pool additions led to the site becoming the amusement park, Aquarena Springs, in the early 1950s. Texas State University purchased Aquarena Springs in 1994 and turned the site into a $10 million center for water and environmental research. While the site is no longer home to mermaid shows and swimming pigs, (in non-COVID times) you can visit what's now called The Meadows Center to snorkel, stand up paddle, kayak, visit the nature center and still enjoy a Glass-Bottom Boat Tour!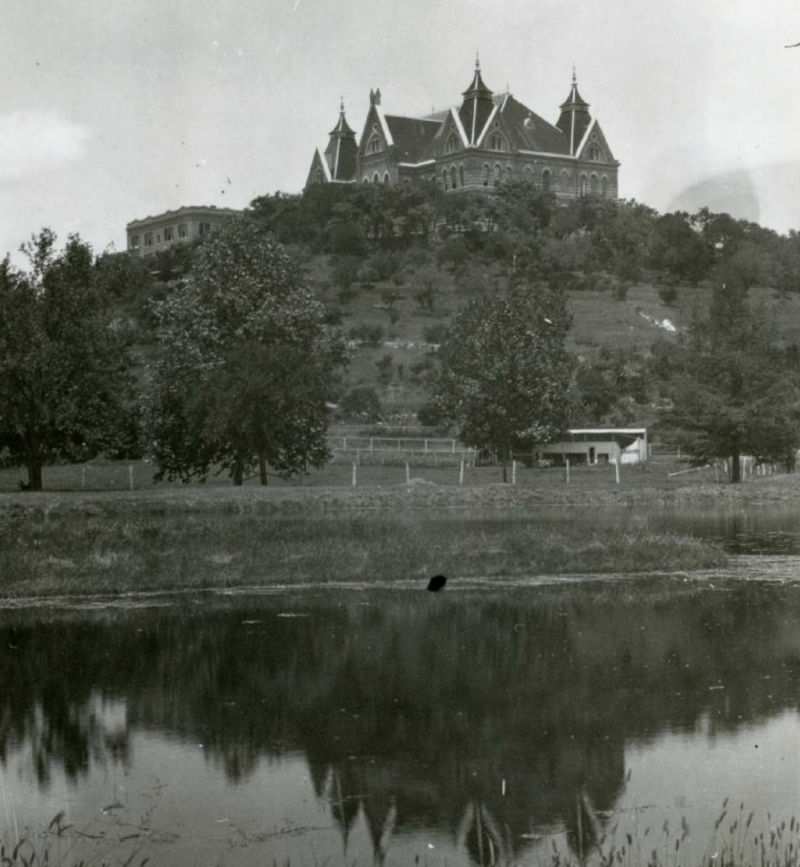 Texas State University
From sporting events to family visits and everything in between, Texas State University has been a giant contributor to tourism in San Marcos since it opened its doors in 1903 as Southwest Texas State Normal School. It then went on to be renamed Southwest Texas State Normal College (1918), Southwest Texas State Teachers College (1923), Southwest Texas State College (1959), Southwest Texas State University (1969), Texas State University – San Marcos (2003) and finally Texas State University (2013). The oldest building on campus is an iconic red-roofed landmark that can be seen from most of town – Old Main. Old Main opened to students in the fall of 1903 and now houses the College of Fine Arts and Communication and the School of Journalism and Mass Communication. Texas State fluctuates between the fourth and fifth largest university in the state by enrollment and offers more than 200 undergraduate and post-graduate degrees.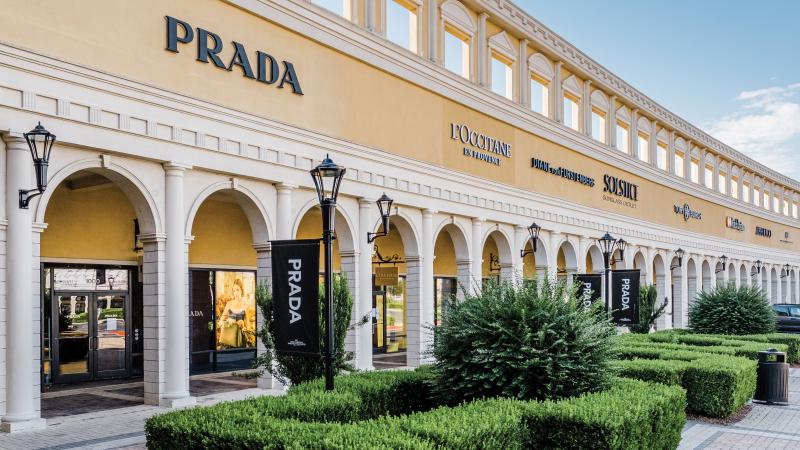 Did you know San Marcos is home to the largest outlet shopping center in the United States? The neighboring San Marcos Premium Outlets and Tanger Outlets make up 1.2 million square feet of shopping paradise. Built in 1977, the outlets have been a "top 10 tourist attraction in Texas" for decades and welcome more than 14 million visitors annually.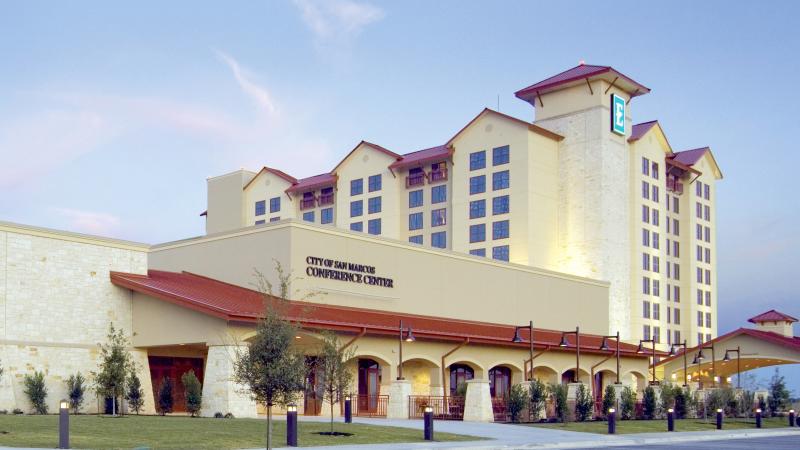 The City of San Marcos Conference Center was a tremendous addition to San Marcos' local tourism. By bringing in large conferences and galas to small meetings and weddings, San Marcos became not just a destination for leisure travel, but for business travel and private events as well. The Embassy Suites by Hilton San Marcos Hotel Conference Center & Spa is 10 stories,  has 283 suites, and 78,800 square feet of flexible meeting space. The perfect spot to bring you and 3,999 of your closest friends…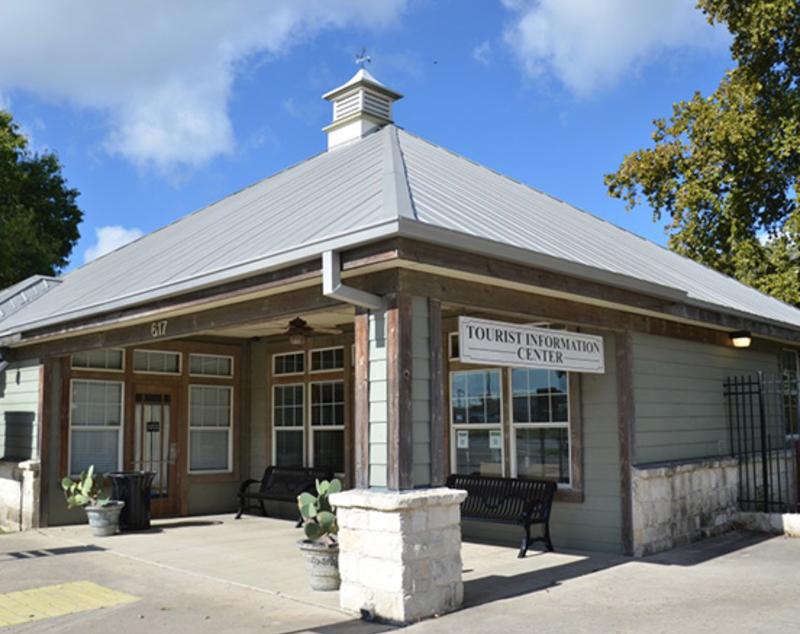 And last, but certainly not least, our home the Tourist Information Center. The first Tourist Information Center began welcoming visitors in 1988 in a 400-square-foot building on Exit 206 southbound. The current location (dangerously close to Herbert's Taco Hut, if you know what we mean…) opened its doors in February 2000 in an upgraded 2,1000 square foot building. There have been more than 150 friendly volunteers who have given 78,000 hours of their time to welcome guests in the past 33 years. They've given local recommendations and directions to visitors from all over the world. In 2019 alone, the last year for the volunteer program, they welcomed nearly 6,000 visitors. While the Tourist Information Center is still popular amongst visitors, location and technological advancements over the years have impacted in-person visits to the center. In 1988 there were 55,000 visitors to the center compared to the 20,660 in 2001 and 5,036 in 2019.

 
References:
About. "About." The Meadows Center for Water and the Environment: Texas State University. Texas State University, August 31, 2020. https://www.meadowscenter.txstate.edu/About.html.
Diana J. Kleiner, "Aquarena Center," Handbook of Texas Online, accessed September 03, 2020, from https://www.tshaonline.org/handbook/entries/aquarena-center.
History-Traditions. "History and Traditions," December 2, 2019. https://www.txstate.edu/about/history-traditions.html.
"John Q. Hammons' New Embassy Suites® San Marcos – Hotel, Spa and Conference Center's Grand Opening ''Blockbuster 2008'' Event." John Q. Hammons' New Embassy Suites® San Marcos – Hotel, Spa and Conference Center's Grand Opening ''Blockbuster 2008'' Event | Business Wire, December 19, 2008. https://www.businesswire.com/news/home/20081219005123/en/John-Q.-Hammons'-New-Embassy-Suites®-San