The Visit San Marcos team is passionate about the place we get to call home. So passionate, in fact, that our job is to brag about how great San Marcos is and share it with others who may not know how wonderful it really is. Talk about a dream job! Ask any one of us for a recommendation, and we may go on a little too long about all the things there is to do, eat and see in SMTX. So, we decided to compile what we love about San Marcos, and include some personal recommendations just for you!

What Char Loves
I moved to San Marcos from Corpus Christi in 2008 and I immediately fell in love with the young creative vibe that makes San Marcos what it is. And the siren song of the river comforted me knowing I didn't have to give up living by a beautiful body of water that feeds my soul. In fact, that is one of the things I love most – how the river sparks creativity in so many parts of our city. Kayaking, snorkeling, stand up paddling, tubing…there are so many ways to enjoy the river. The local art scene is also as unique as San Marcos. Art markets can be found most weekends and murals, from full wall size to tiny street art style, are an added delight to any SMTXperience you are exploring.
Charlotte recommends:
Arts and eats just go together. Drop into Art Squared on a second Saturday then get a bite to eat at Toma Taco (El Tejano plate for cheese enchiladas and carne guisada). Watch for a new outdoor mural gallery going in across the street from their restaurant this summer. Check out the murals on Sessom Drive and North LBJ Drive then grab lunch at Taiwan Bowl (it's all good but the fried tofu has won over this carnivore). Stroll around the northside of the square and find mini street art, murals and seven-foot-tall mermaids. You will have worked up a thirst so order your favorite quencher at Showdown. Don't let this dive bar fool you (best bloody Mary's in town and their Border War burger will ruin you for all others.)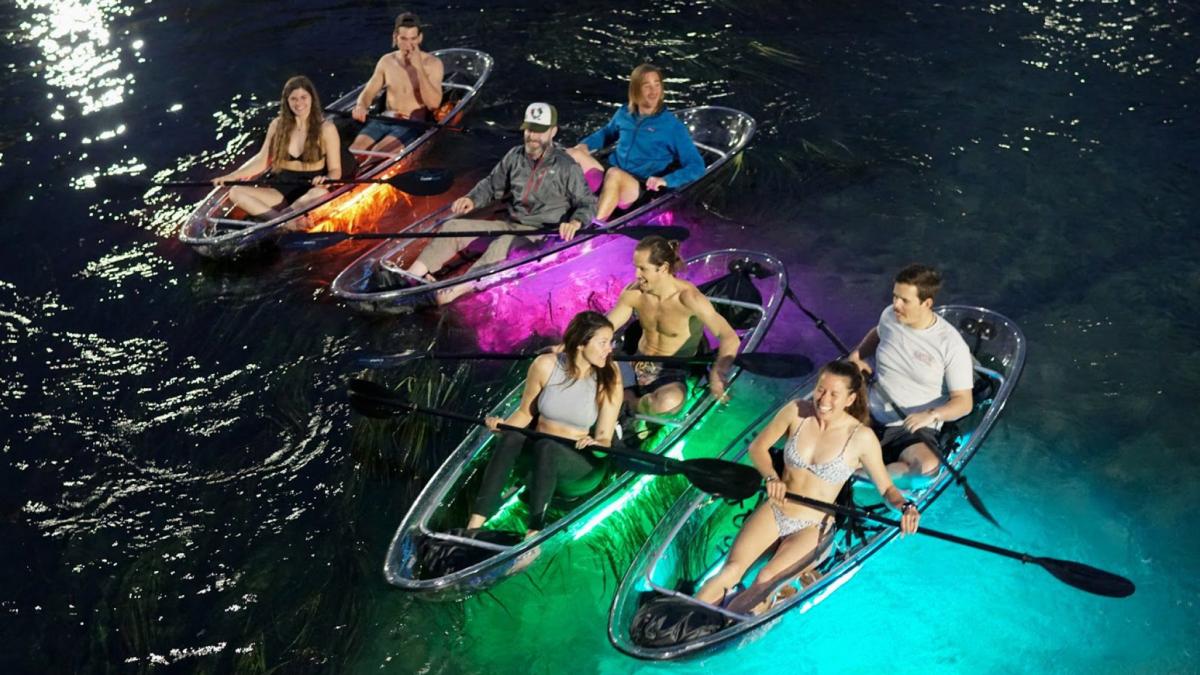 What Sarah Loves
The first time I came to San Marcos was on a college visit in 2009. The second I saw the river on our way into town, I had a gut feeling this would be my new home, and clearly, I was right. While there is so much more to love about San Marcos than the river, it's definitely high on the list. I don't think a SMTXperience is complete without some kind of interaction with the crystal-clear water. I always recommend a Glass-Bottom Boat Tour at The Meadows Center to learn about the history of the area and see straight down to the lakebed. My favorite, and in my opinion, most unique San Marcos adventure is the Glow tour from Paddle SMTX. You get to see the river in a whole new way on the nighttime tour as the LED lights light up the flora and fauna under your clear kayak.
Sarah Recommends:
Give me a good burger, cheese enchiladas, BBQ or something country fried and I'm a happy camper. Some of my personal favorites in town are: Taproom (Guac Queso Burger or ribs), Black's BBQ (brisket and sausage, y'all), Herbert's (Anthony's Deluxe) and North Street (Curry Queso and Chicken Tikka Masala Taco).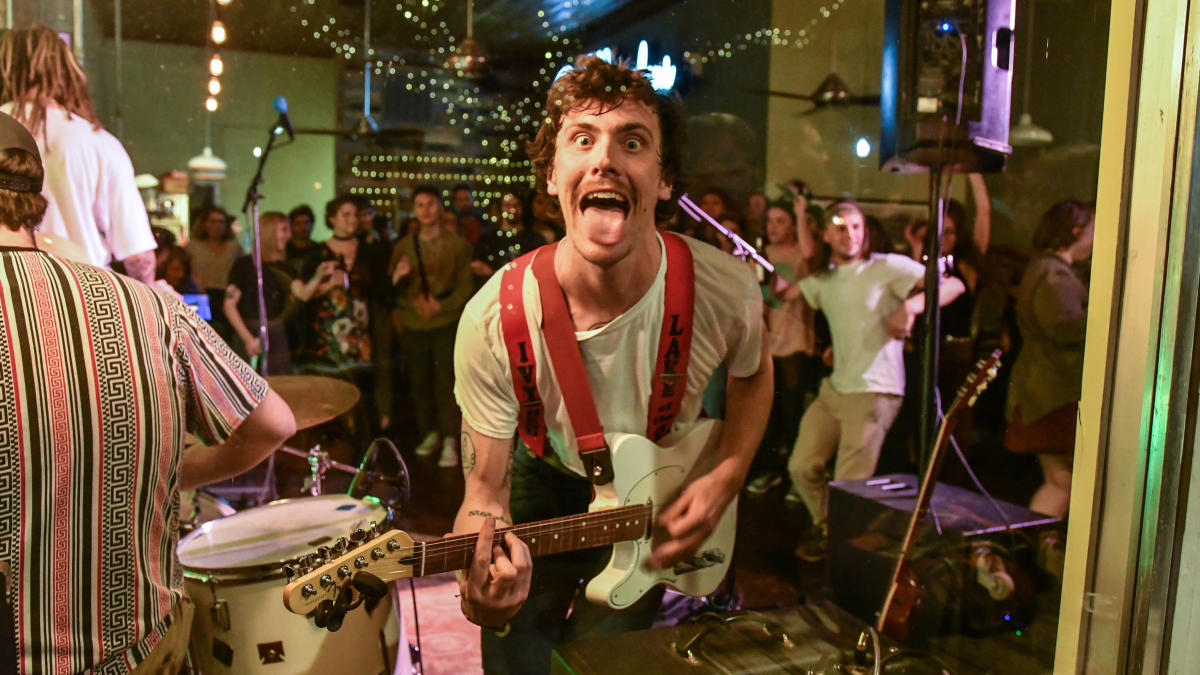 What Steven Loves
I first moved to San Marcos in 2003 with my band at the time, after visiting my sister multiple times, who was going to school at Southwest Texas, now Texas State. I loved the laid back, small town vibe of the city (coming from the Houston suburbs) and its proximity to the big music hubs, Austin and San Antonio. I quickly discovered San Marcos had its own thriving music and arts community and I was hooked. In my job at the Information Center, as well as in my personal life with family and friends, I love being able to recommend live music of all kinds or one of the many art markets around town, to visitors of San Marcos. 
Steven Recommends:
Breakfast is my favorite meal of the day. Current favorites are Babe's Doughnut and Coffee (Bacon, Egg & Cheese Biscuit), Blue Dahlia Bistro (Granna's Bread Pudding French Toast), Los Vega (Bacon Migas) and Café on the Square (Two Pancake Breakfast).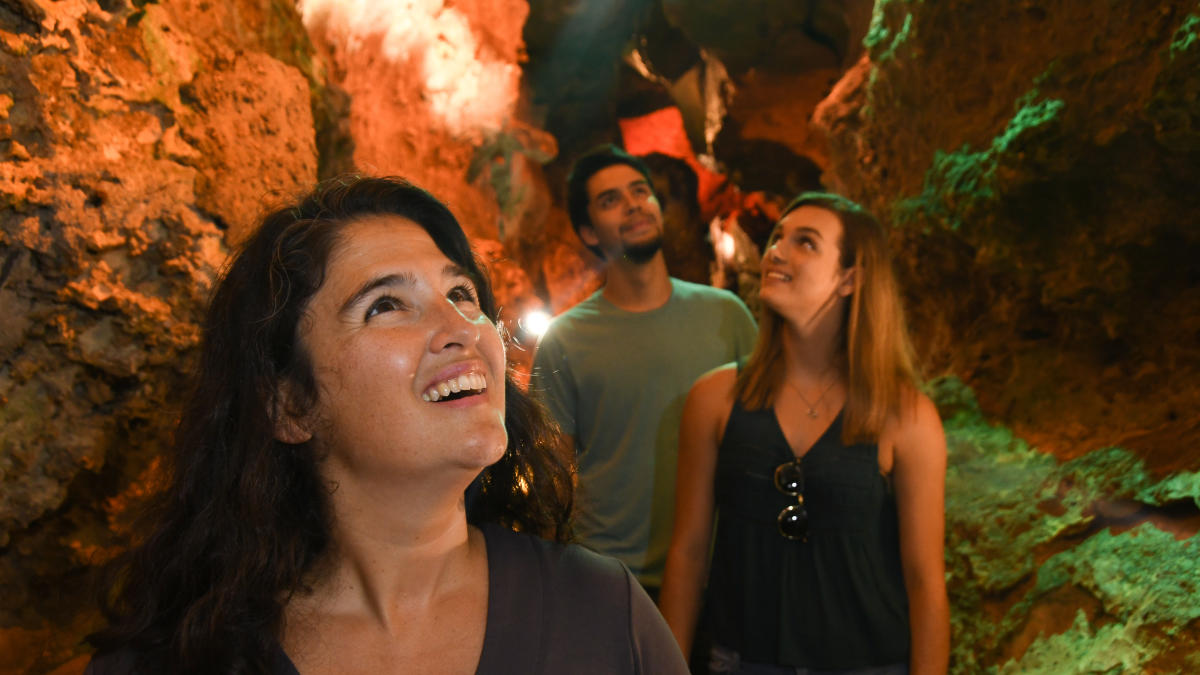 What Trey Loves
While I've always enjoyed exploring San Marcos, my wife, Cindy, and I welcomed a baby boy into the world recently, and now we are looking forward to all the kid-friendly adventures we are seeing in a new light. I'm excited to play with him at our awesome, and inclusive, Children's Park, take him to pet the animals and see the cave at Wonder World Cave and enjoy the family-friendly events that take place downtown - there's a whole world to explore right here in our own town.
What Trey Recommends:
San Marcos has some truly incredible barbecue, and you can't go wrong with either Hays County Barbecue or Black's Barbecue. Great, now I'm hungry… Is it lunchtime yet? I am an absolute geek through and through, so you can find me prowling through the fantasy and sci-fi section of Half Price Books or checking out the board games and roleplaying books at Alpha Strike Games.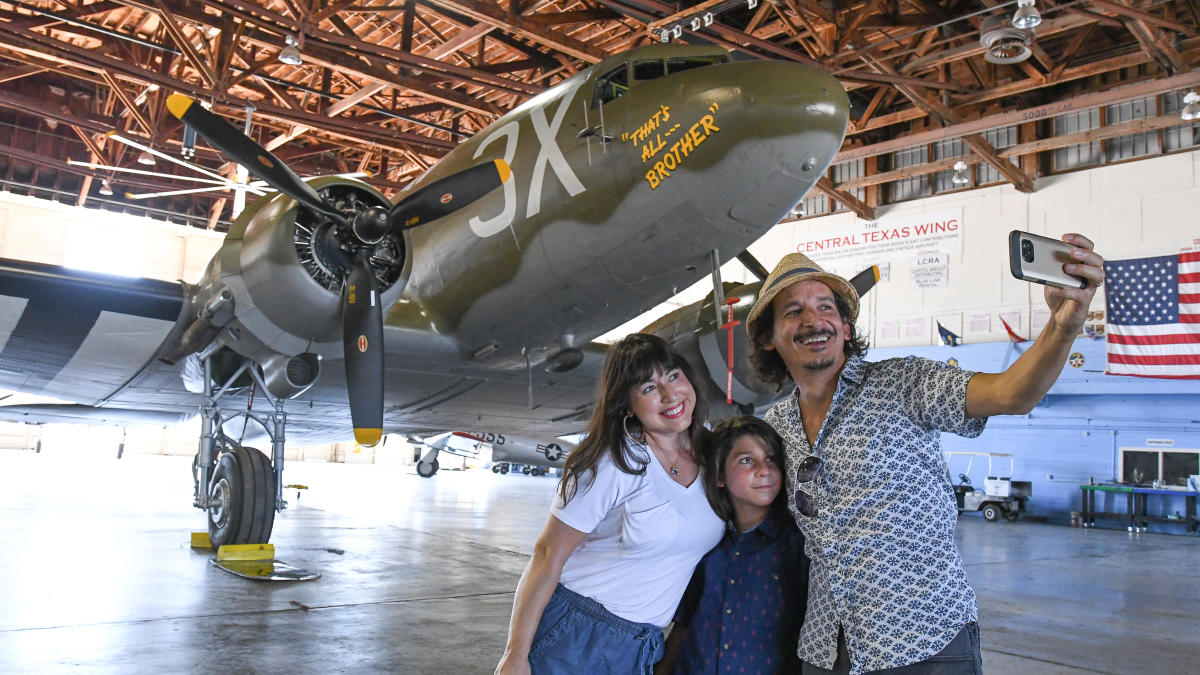 What Denise Loves
I was born and raised in San Marcos, and while it's easy to take the beauty and uniqueness of your hometown for granted, working in tourism allows me to appreciate how great San Marcos is every day! Something that I didn't appreciate until I had kids was just how family-friendly San Marcos really is. It's not hard for us to find things to do as a family that will excite all of us, including my parents, teenaged nephews and my elementary-aged kids. San Marcos' unique events like the Mermaid SPLASH, Sights and Sounds, Texas State Football games, Downtown Trick or Treat, and so much more are memories we can all make together as a family. The Commemorative Air Force is another really great outing where my little ones enjoy seeing the planes up close, and me and my husband enjoy learning about the history and seeing the museum.
Denise Recommends:
Our favorite weekend activities include walking the River Walk for some needed time in nature, a stop by Children's Park, which is fun even for the adults, and then some kind of ice cream treat downtown to top it off!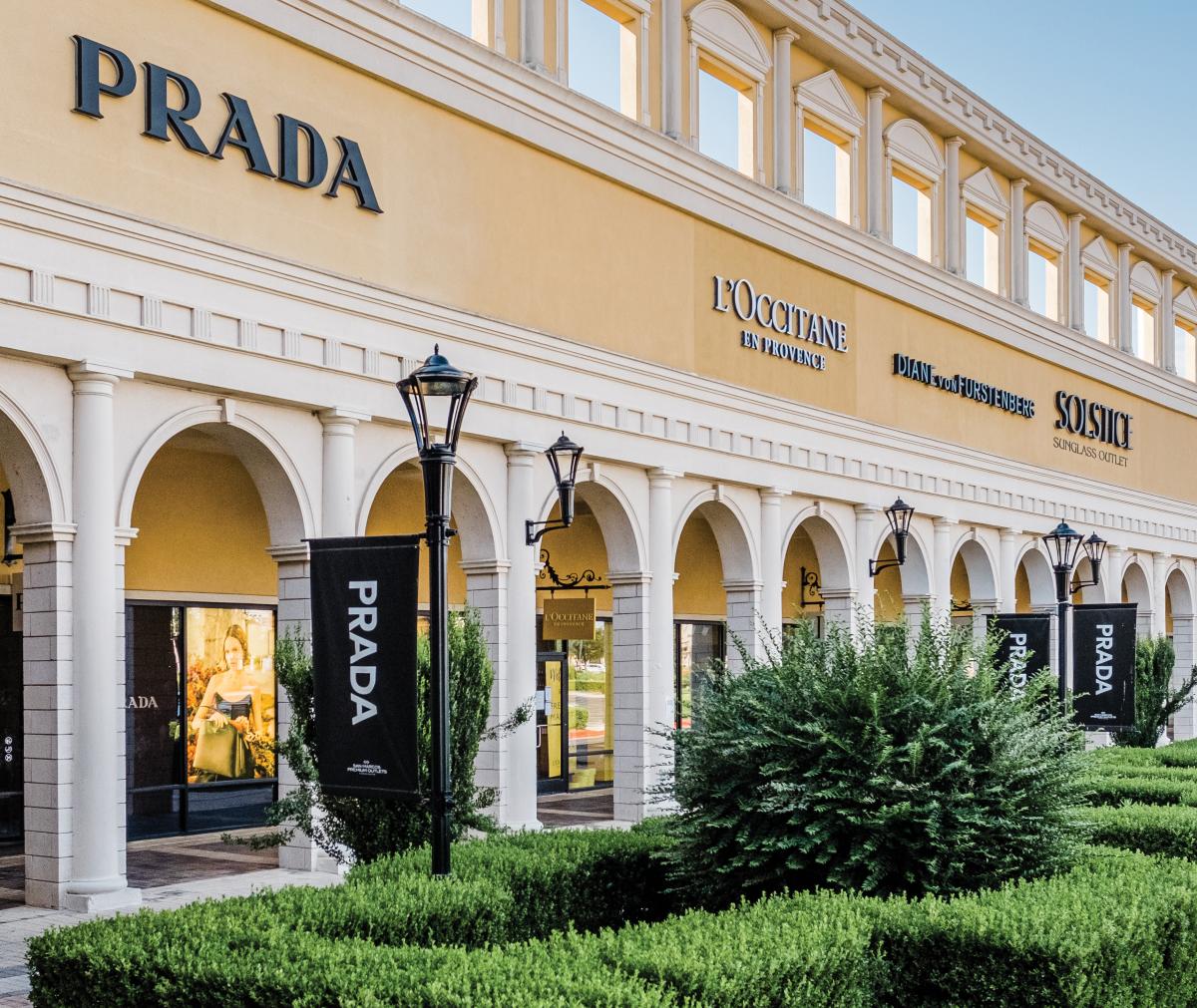 What Rebecca Loves
Growing up in San Marcos, I've watched San Marcos grow and change over the years, the unique heart and culture remain the same. There is an overwhelming list of reasons why I love San Marcos, but if I had to pick something that tops the list, it would be the local charm. Restaurants, murals, shopping, live music, fun events, vibrant nightlife and so much more make San Marcos the unique and colorful place we know and love. And of course, I love watching all of the people enjoy the downtown Square as the sun goes down, particularly with a glass of something cold. (Editor's note: we know it's Tito's, Rebecca)
Rebecca Recommends:
A trip to the San Marcos Outlet Malls, the largest in the country, is mandatory. After filling up your trunk with shopping bags, it's time to fill that tummy with beef ribs from Hays County BBQ, chicken chalupas from Garcia's Restaurant, a Meatza pizza from Figaro's or a sangria sorbet from Tipsy Cow. Of course, I also highly recommend tubing the San Marcos River.