Header image courtesy of: Aleesa Cortez
St. Patrick's Day Events
Sean Patrick's Saint Patrick's Day Block Party
Sean Patrick's Irish Pub & Texas Grub
March 17 & 18
Of course, it simply isn't St. Patrick's Day without a party at San Marcos' local Irish pub - Sean Patrick's. The Block Party is fun for the whole family with a bounce house for the kids, arts and crafts, live music, a dunk tank, and more! On Saturday (3/18) there will be UFC 286 at 2pm and live wrestling at 7pm. You won't want to miss this St. Patrick's Day party! Entrance is $10.
 
Party at Taproom and The Porch
March 17
Start your St. Patty's off with corned beef and cabbage or a Reuben at Taproom and keep the party going with live bagpipers, green beer, and live music in the evening at The Porch. The live music starts at 5:30pm and is 21+ and free.
 
St. Patrick's Day with O'Malarky
Riley's Tavern
March 17 at 6pm
Enjoy local Irish band O'Malarky, and adult beverages, at Riley's Tavern at 6pm. Billy Dee Band will follow at 9pm. 
 
Saint Patrick's Day Craft
San Marcos Public Library
March 16 at 10am
Families with kids of all ages can don their green and make a cute leprechaun hat at the San Marcos Public Library!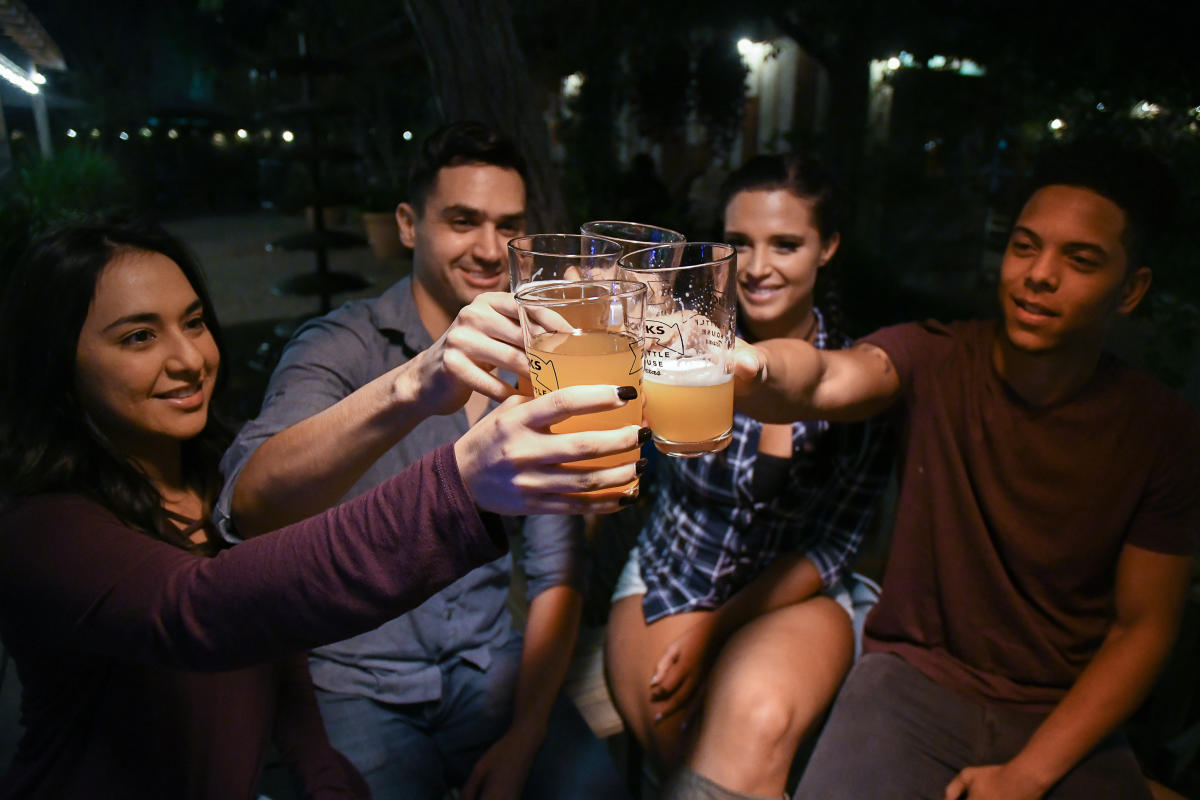 San Marcos loves an excuse to kick back, relax and enjoy some cold craft beer (or other beverage of your choosing), and St. Patrick's Day is the perfect reason. Try one of San Marcos' local breweries for a laid-back vibe. Or, hit the Downtown Square for charming rooftop watering holes, lively hot spots, hole-in-the-wall bars, and plenty of live music.