San Marcos really comes alive in the spring. Carpets of wildflowers dot the landscape, and the trees return their lush green color. The sun is high and, most importantly, the temperature is not, making it the perfect time of year for outdoor adventures.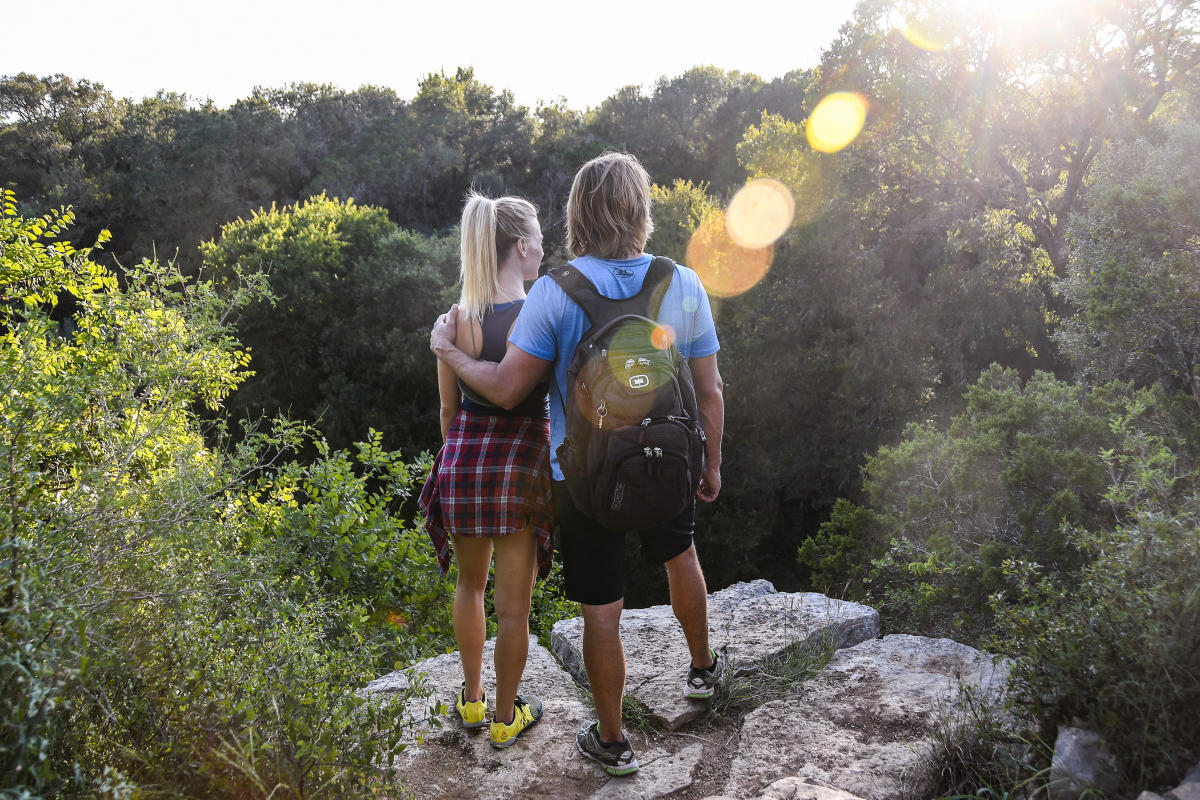 One of the best ways to enjoy springtime in Texas is to explore natural San Marcos one trail at a time. From leisurely strolls to more challenging hikes, San Marcos has trails for outdoor adventurers of all fitness levels. Springtime also means it's nesting season for the Golden-cheeked warbler, so please observe and respect any closed trail signage due to these special birds.
Helpful Tips
Always carry water for you or any four-legged friends you bring with you
Speaking of four-legged friends, keep them on leashes and pick up after them
Don't listen to Robert Frost, stay on trail paths and within natural area fencing
Keep your phone charged in case of emergency, but also for all the photos you'll want to take
Bring a map or use a GPS device
Sunscreen, sunscreen, sunscreen! And maybe a hat…
Campfires, glass containers, motor vehicles, weapons, horses and camping are a no-go



Whether you're dipping a paddle or your toes, the San Marcos River is a must-visit while in the area. The crystal-clear water bubbles up from hundreds of springs in the middle of town at Spring Lake and stays 72 degrees year-round – making it a great spot no matter what the weather has in store. 

Helpful Tips
San Marcos is full of natural beauty and we really want to keep it that way – take what you bring and dispose of trash properly
Remember, it's a real river! We recommend life vests for inexperienced swimmers and children
S-U-N-S-C-R-E-E-N, seriously
Stay hydrated! Bring plenty of water as fun in the sun can be quite dehydrating
Leave glass and styrofoam at home
Wear shoes that are strapped firmly to your feet – ditch the cute shoes, you'll thank us
Have a plan just in case you got lost from your group in the water
Don't bring anything to the river that you don't mind losing
Stick to public access points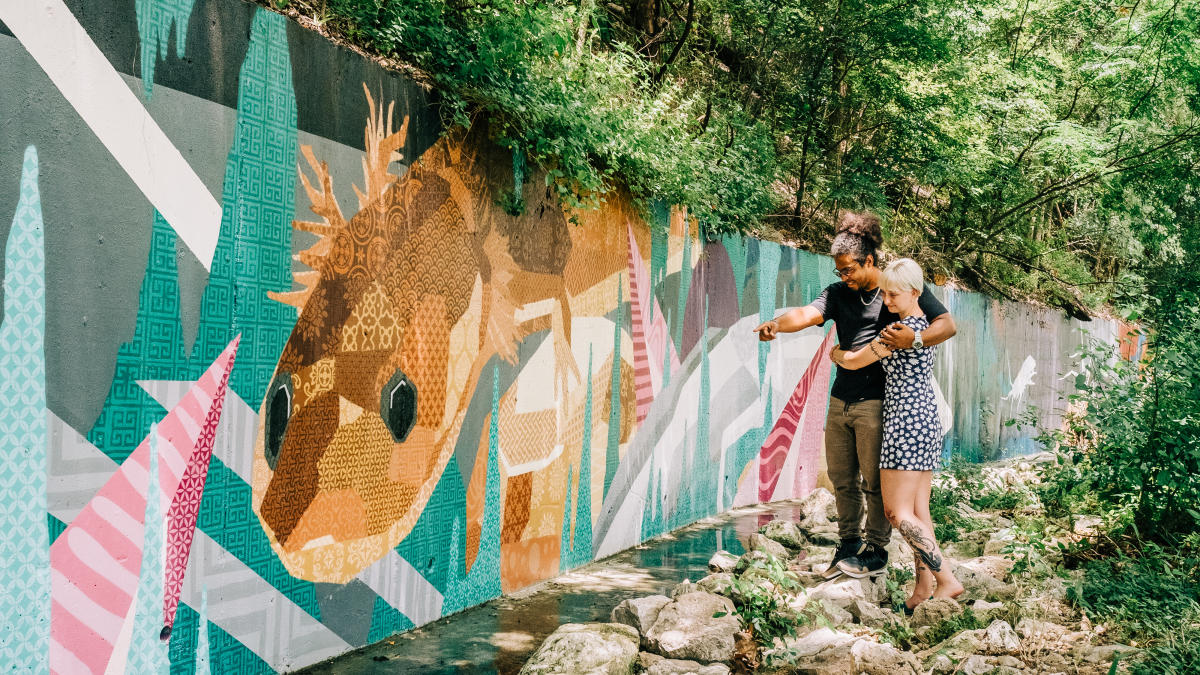 San Marcos is certainly a colorful destination and we aren't just talking about our vibrant natural colors either… San Marcos has a blossoming art scene, and you can find an ever-growing collection of murals, sculptures, galleries, and more popping up in even the most unusual places around town. Mini murals, massive murals, mermaids, and more – finding the art of SMTX is always a fun time. Find a map of our public murals HERE and Mermaid March statues HERE.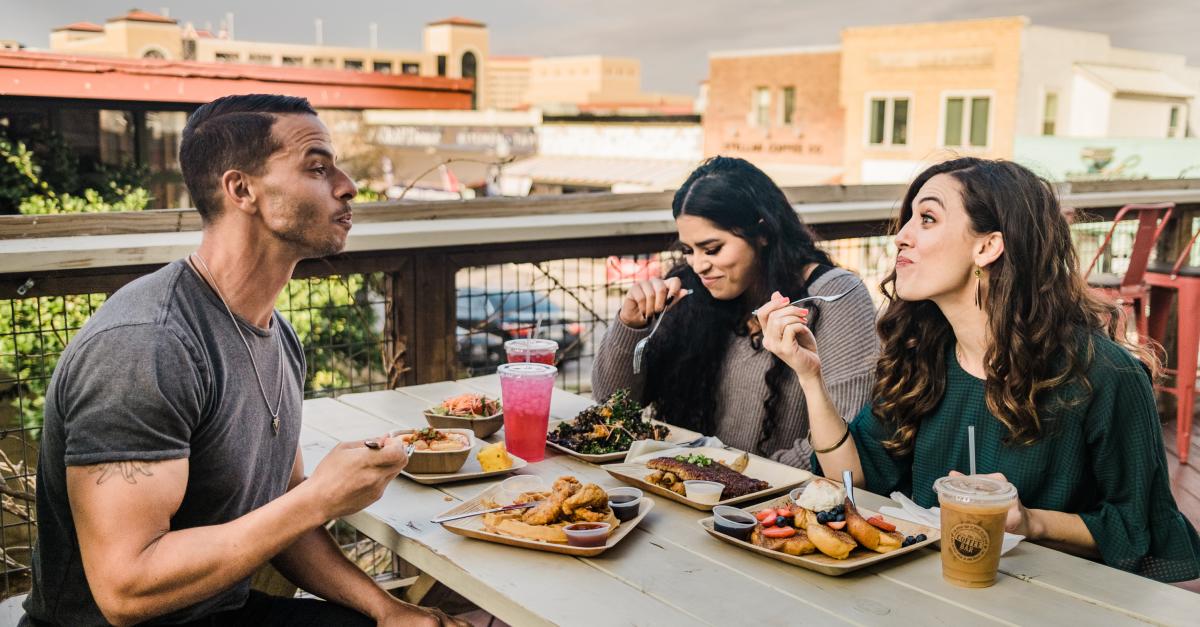 Patios, sidewalk seating, courtyards, and more – taking your meals (or beverages) outside allows you to change up the atmosphere, soak up some fresh air and support local businesses all at the same time! One of the great things about San Marcos is that we have lots of options for you to choose from.
We are lucky to have several local craft breweries that have outdoor spaces and patios for you to enjoy al fresco. Create your own brewery adventure by getting a brew at each or plop yourself down somewhere cozy where there's live music, good food, or even a fire pit for a more laid-back experience.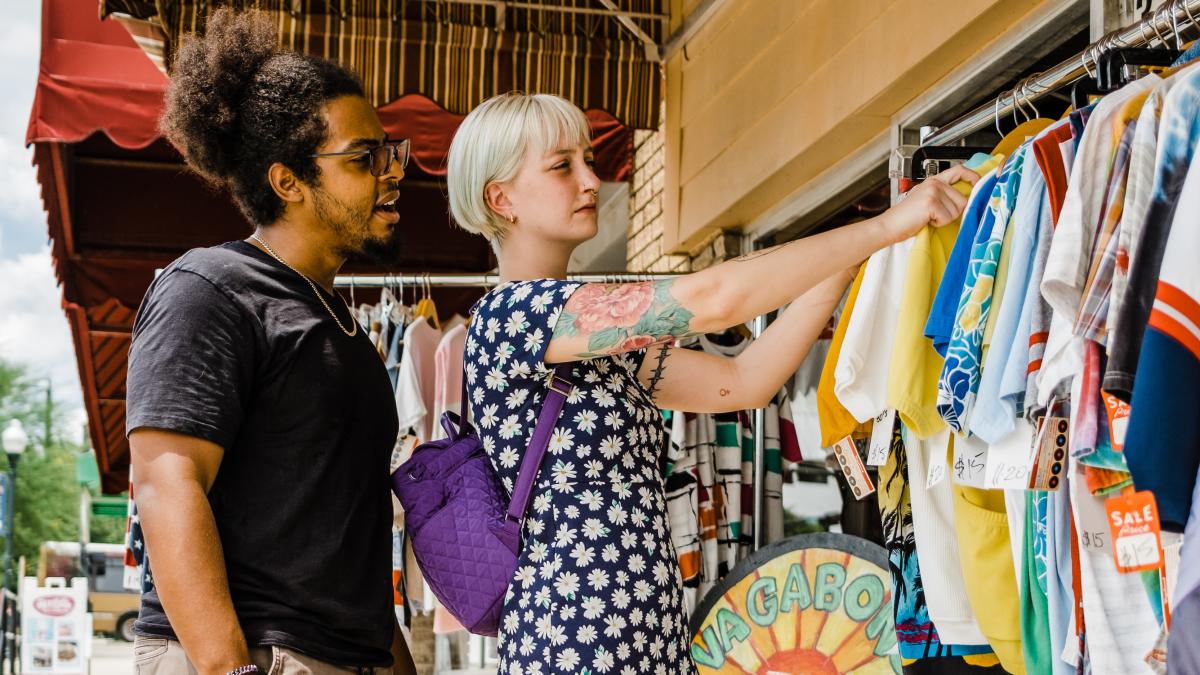 When the temperature starts rising, we find ourselves itching to add some new pieces to our warm-weather wardrobes – and what better place to shop than San Marcos? Find the season's latest trends and locally made goods at a boutique here in town to kick off your spring shopping before heading to the outlet center (the largest in the nation, in case you didn't know) for some deeply discounted finds.