Shopping San Marcos
Here in San Marcos, we take our shopping sprees seriously! The largest outlet center in the country, quirky vintage finds, one-of-a-kind artwork, local favorites and so much more, shoppers will love exploring all San Marcos has to offer. Of course, shopping isn't the only great thing about San Marcos! Let us be your guide to some of the best flavors and sights to round out your SMTXperience.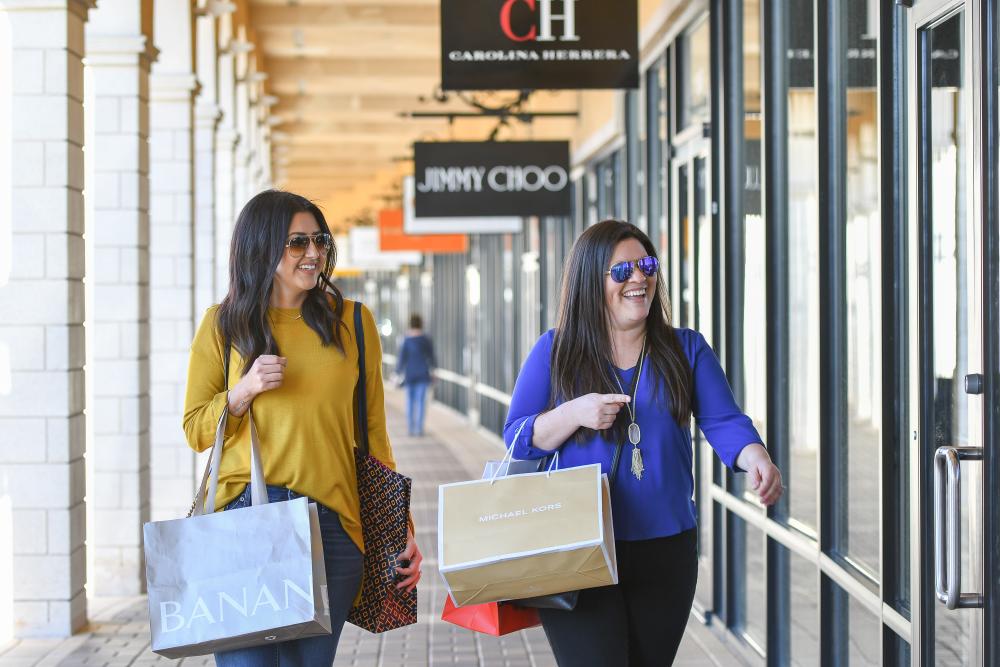 The San Marcos Outlets heard that everything is bigger in Texas and said, "hold my locally brewed craft beer." To say that the San Marcos Outlets are big is, well, an understatement. It is MASSIVE! In fact, the San Marcos Outlets are made up of two outlets: Tanger Outlets and San Marcos Premium Outlets. Combined they offer 220 name brand and luxury stores and a total of 1.2 million square feet of shopping.
Did you know some of your favorite stores may only have one Texas outlet located right here in San Marcos? Bally, Brahmin, CH Carolina Herrera, Citizen, Clarins, Dooney & Bourke, Etro, Gucci, Invicta, Jimmy Choo, Lafayette 148 New York, MCM, Prada, Saint Laurent, Salvatore Ferragamo, Stuart Weitzman, Versace, West Elm and Williams-Sonoma are brands that chose San Marcos as their one Texas outlet store location.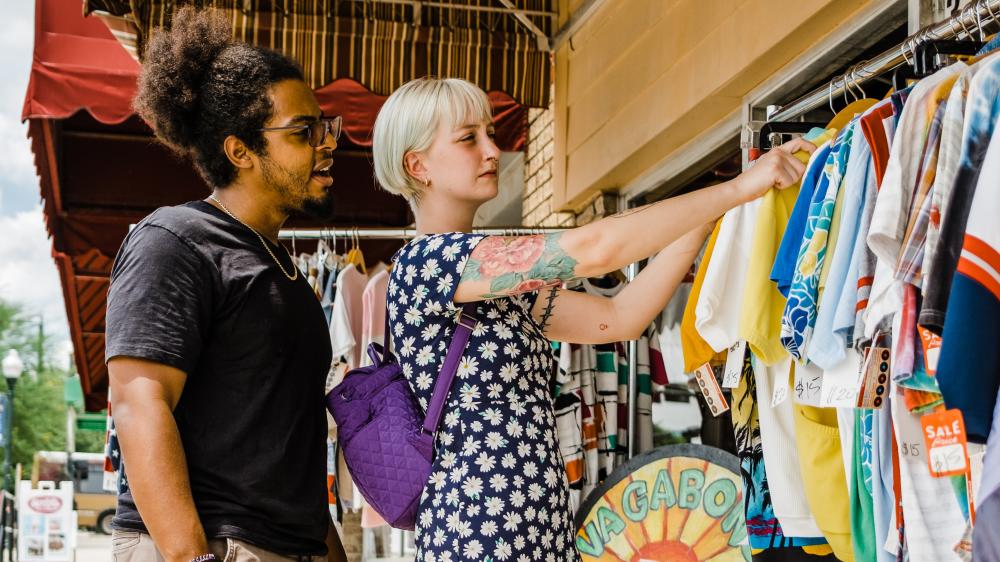 From wanting to be more environmentally conscious to keeping up with the fashion trends (we see you TikTok aesthetics) vintage and thrift shopping has become more popular than ever! Downtown San Marcos has several great options to choose from to discover some fabulous new-to-you items. Try Vagabond, Love Buzz, Old Soul Exchange, Twice Blessed, Shop 1893, and KnD's Resale & More.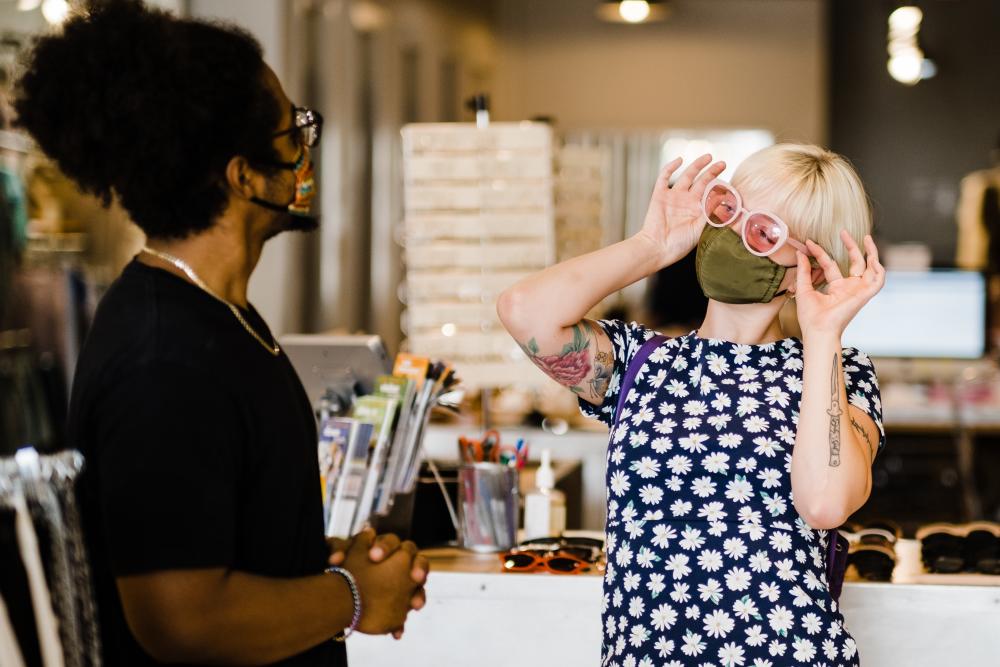 You never know what you'll find at boutiques around San Marcos. From outdoor adventure gear and San Marcos apparel to the latest trends and always-in-style classics, you're sure to find some real treasures shopping local San Marcos stores. Oh, and music lovers absolutely must make a stop at Sundance Record Lagoon for vinyl, music memorabilia, and more. 
We are always mesmerized by the glass-blowing demonstrations at Wimberley Glassworks. See the artists at work in their shop and then purchase some of their beautiful creations from the gallery so you'll always have a little piece of colorful San Marcos.
Looking for a one-of-a-kind piece of art for your home or for a memorable gift? Well, you're in for a real treat at the San Marcos Art Center! They've got wonderful pieces of work from local artists begging to go home with you.
Art markets are another great place to find unique and handcrafted items, and Art Squared on the second Saturday of the month is the perfect time to shop on the square, find some amazing pieces, and feel like a local.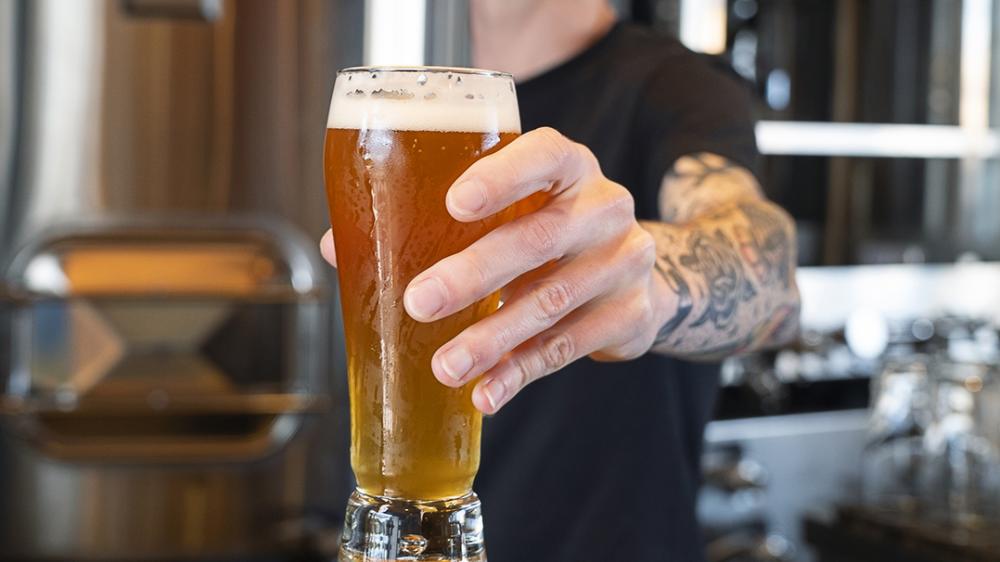 After a long day of shopping, you deserve to kick back, relax and let the groove take you at one of our live music venues. Whether you're feeling like a small coffee shop show or a large concert venue, we've got you covered. 
Of course, nothing feels better than refueling and treating yourself at one of San Marcos' many yummy restaurants to top off your shopping adventure. Perhaps a little imbibing to relax and celebrate a day of fun finds and good shopping? San Marcos has three wonderful craft breweries, one located in Downtown San Marcos, with outdoor or patio areas for you to sip and savor under the big and bright Texas stars. (Sean Patrick's Irish Pub, Middleton Brewing, and Roughhouse Brewing) Or, head to Patio Dolcetto for wines, bites, and a romantic courtyard. And if you thought Downtown San Marcos was the place to be during the day, you'll love it when the sun goes down…
Want to see what else San Marcos has to offer other than our excellent shopping, colorful artwork, vibrant Downtown, tasty food, live music, and great craft beer? That's right, there's always more to love about San Marcos! Our crystal-clear river that runs right through town is always a favorite. A great way to learn more about the San Marcos River, and see the headwaters in a really unique way is with a Glass-Bottom Boat Tour at The Meadows Center. Hit the trails in some of San Marcos' beautiful natural areas for a little nature therapy. Explore colorful San Marcos by going on a mural hunt! From murals that take up the whole side of a building to teeny tiny pieces hiding in plain sight - you never know what you'll find around every corner. San Marcos is also home to 10 mermaid statues, called the Mermaid March, which make for excellent photo opportunities. Can you find all 10? If you're interested in learning more about San Marcos' history, we have several museums and historical spots to visit and pick up some interesting facts. Oh, and make sure to check out our events calendar to see what exciting events are happening during your shopping SMTXperience!