Whether exploring San Marcos in the flesh or through a screen, the sights and colors of San Marcos are one of the most unique parts of the city! Here are a few of our suggestions for adding some San Marcos flair to your day.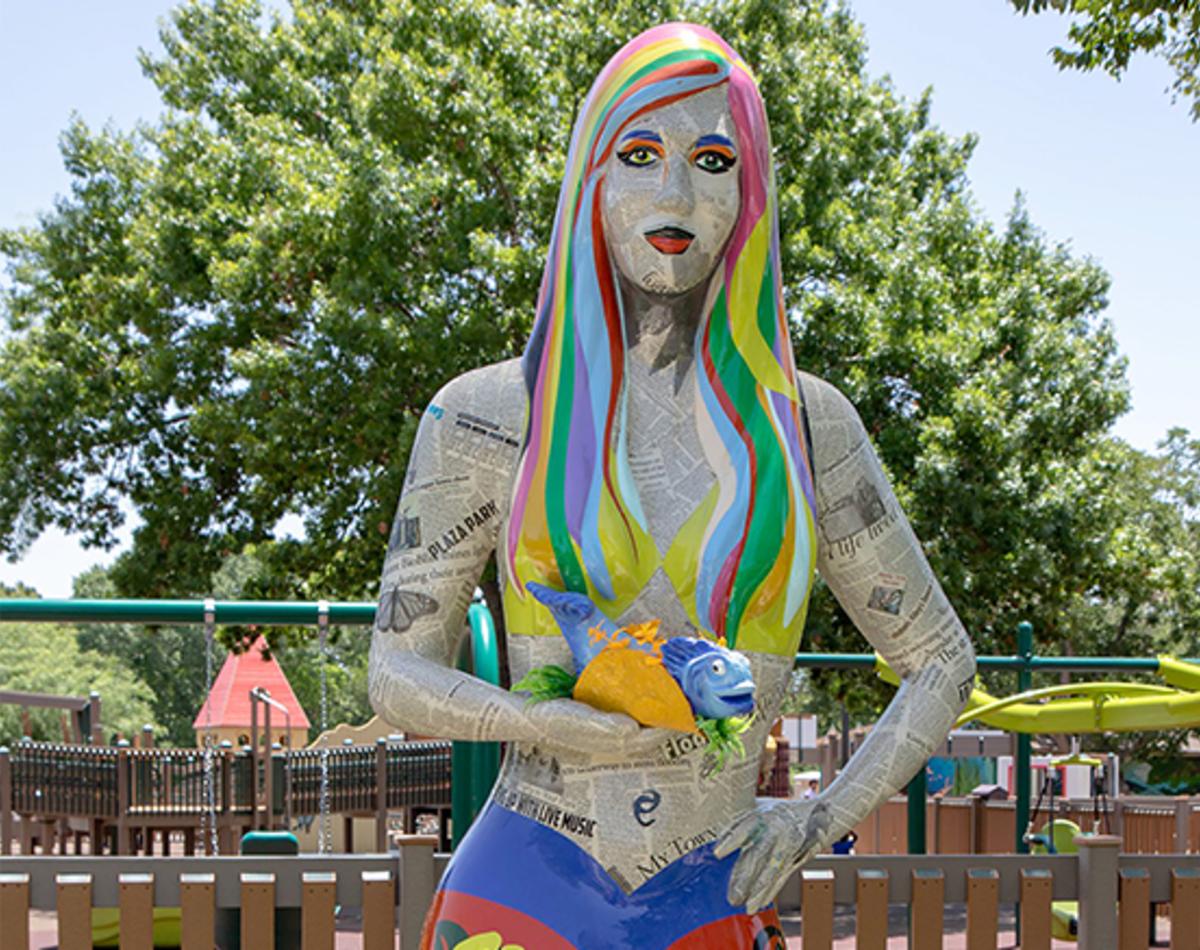 One of the things that make San Marcos the vibrant, colorful, and quirky place it is, is the Mermaid March. The collection of larger-than-life mermaid sculptures can be found around San Marcos and stand about seven feet tall. Each mermaid represents a different aspect of what makes San Marcos unique. From local stories and popular attractions to its natural flora and fauna, you'll need to see each one for yourself. 
We want to share with you a scavenger hunt of sorts, to find the many murals within our beautiful city! Some are pleasant and colorful surprises located behind buildings or in alleys, and some are smaller delights hidden in plain sight. You never know what you'll find exploring San Marcos and new art seems to pop up in the most unexpected places. Next time you stroll around the square we suggest taking a shortcut to look in alleyways and behind buildings to find your new favorite piece. And speaking of favorites, don't forget to share a photo of your favorites on Facebook, Twitter or Instagram with #SMTXperience! We'd love to see your shots.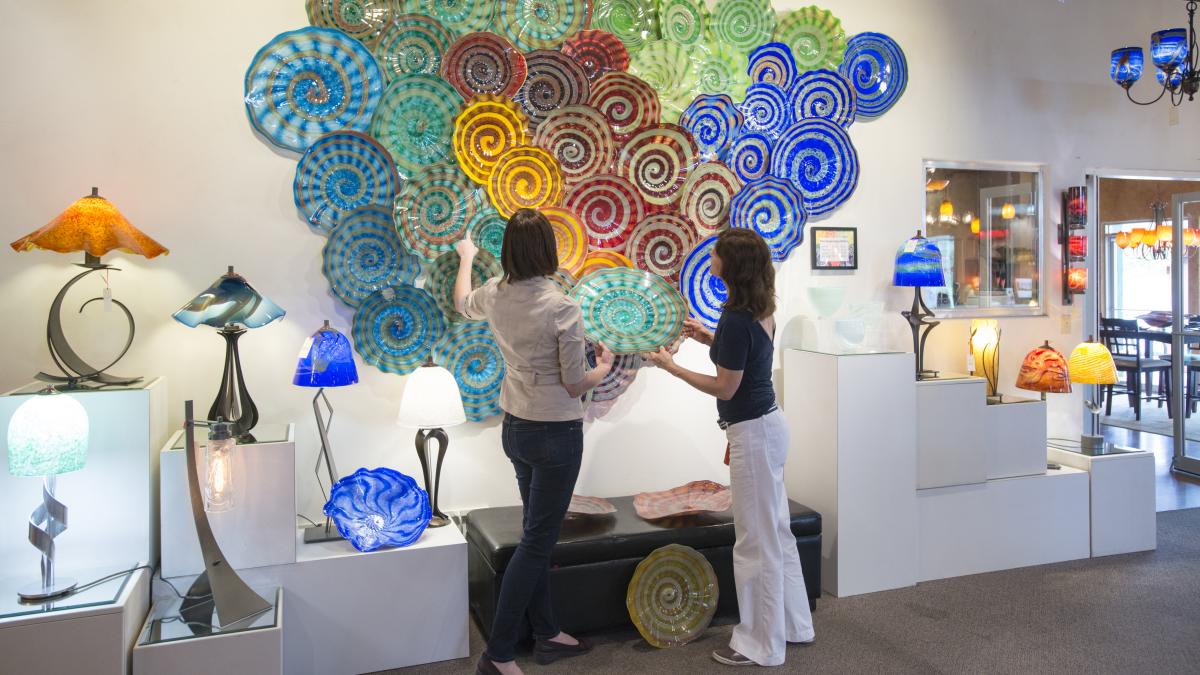 Wimberley Glassworks is known worldwide for its beautiful hand-blown glass art and lighting pieces. The artisans use a variety of materials, even pure silver and 23-karat gold, to achieve amazing luminosity and vibrancy of colors in each piece of art in the gallery. Come experience firsthand the unique craftsmanship of hand-blown glass from the skilled team of artisans using centuries-old techniques.
Wimberley Glassworks is now open Wednesday through Sunday 10 am-5 pm for you to pick up your own glass creation, or see the demonstrations in-person Thursday through Sunday 10 am-3 pm. 
Located in the heart of Downtown San Marcos, the San Marcos Art Center is a must-stop for art lovers. See some incredible pieces from our talented local artists, and maybe even take one home to add to your collection. 

 
See all the latest art exhibits showing in San Marcos. From photography to traditional paintings, there's no shortage of beautiful work created by local artists.

Want to make a little San Marcos art of your own? Color the Hays County Courthouse from local artist Gav Sears' coloring book.