Once the Thanksgiving turkey has been consumed and the cranberry sauce nobody ate has been disposed of properly (it's tradition) it's officially time to look towards all the festivities that December brings. Whether you're hoping to check off some names on your to-gift list, take the perfect holiday photo or just get away for a weekend, we have you covered!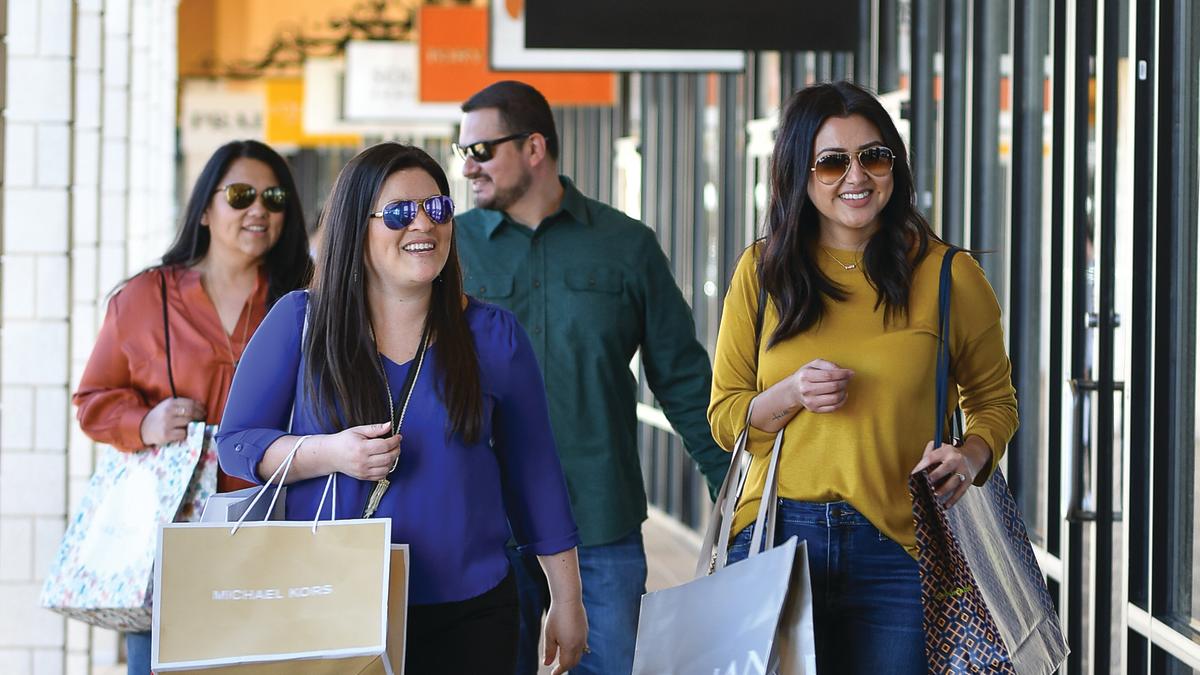 Gift Shopping in San Marcos
We recommend beginning at the San Marcos Outlet Center early in the day to avoid crowds.The largest outlet in the country can be a little daunting, so maybe go through store listings and make a note of which shops you'd like to prioritize. Also, you might want to limber up and wear comfy shoes because as with all things a-la Texas, this place is BIG so you'll also work off that turkey while scoring on major deals – truly a win-win situation.
And of course, you never know what treasures you'll find shopping at San Marcos' boutiques and shops around town. Jewelry, vintage, unique knickknacks and everything in between, you'll have a fun time finding just the right gift for the loved ones in your life, or for yourself!
Pro tip: Plan your trip for November 26 or December 10 to shop our local art market, Art Squared.
Holiday Events
There's no better way to get into the holiday spirit than by attending a holiday event! Carolers, light displays, festive markets, special treats, and even ice skating (Central Texas style...) await you for your seasonal SMTXperience 
Holiday Photo Ops
Picture this: you and your loved one(s) are strolling around Downtown San Marcos, warm beverage in hand, shopping and eating to your heart's desire while lights twinkle overhead and garland decks "The Square." You take a cut down Kissing Alley, a romantic and picturesque alley, and take the obligatory kiss photo (it's tradition). Then you meander to the right towards the Mobility Hub (214 E Hutchison St) where, oh yes, there's décor set up for your card (or Instagram) worthy shot. And if that isn't enough, San Marcos has tons of vibrant murals just waiting for you to strike a pose.
Also, you'll find a truly gigantic Christmas tree at the San Marcos Outlet Shopping Center. You may have sensed a theme there… The tree makes for a great backdrop for your family photo!
Seasonal Flavors
One of our personal favorite ways to add a little seasonal flavor to our days is by indulging in a festive cup of coffee from a local coffee shop. Of course, you're sure to find holiday specials and festive flavors at local restaurants, breweries and nightlife spots in a myriad of ways. Looking to indulge in some warm and cozy comfort food? Here are a few of our staff favorites:
Sarah: Chicken tikka masala taco with a side of curry queso from North Street
Rebecca: Burger and fries from Café on the Square
Charlotte: Pad Thai with chicken, spicy set on 4 and extra limes from Shai Yo Thai  
Steve: Chancer Plate at Herbert's Taco Hut
Denise: Bacon-wrapped meatloaf from Palmer's