You might think it's odd to see mermaids in San Marcos, but the mermaid/aquamaid has quite the history around these parts. From being incorporated into local artworks to being celebrated in parades and fairs, San Marcos is a must-visit for anyone who loves the quirky and colorful. So mark your calendars for September 20-21 for a weekend full of mermaids, San Marcos style!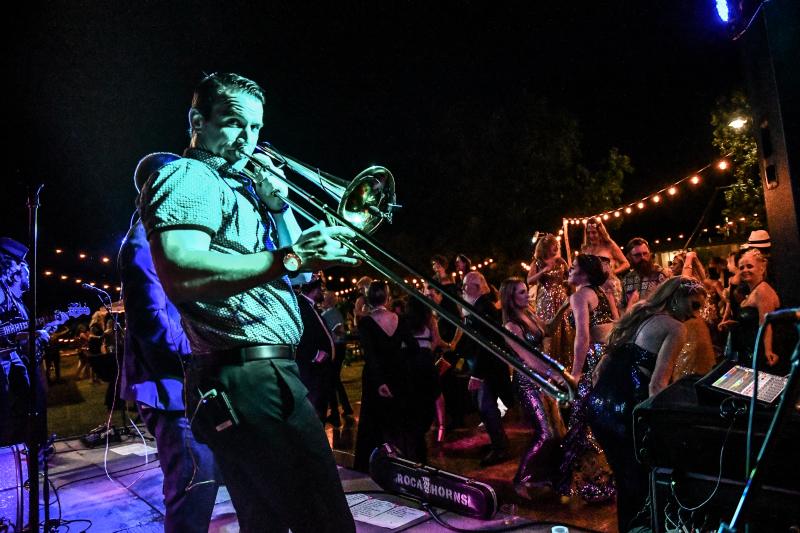 An enchanting evening of music, art, cocktails, food and more awaits you at the Mermaid Society Ball. Taking place at The Meadows Center, there is nothing quite like beauty of Spring Lake at sunset, which you can get great views of via the rooftop or a Glass-Bottom Boat cruise. Get your ball ticket early, as it usually sells out, and dust off your best mermaid-inspired attire for this great event.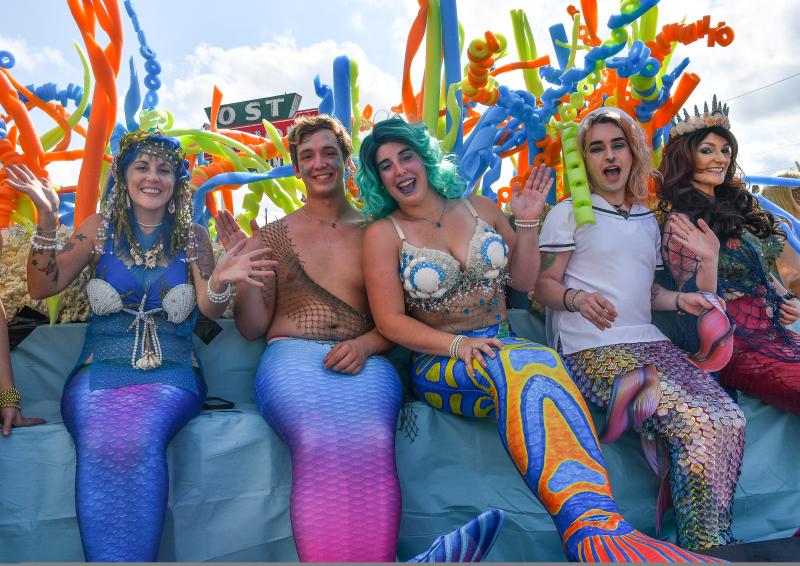 Start your Saturday (September 22nd) off swimmingly with the Downtown Mermaid Promenade. Starting at 10am, the parade features floats, marchers, dancers, music and more! The party continues after the parade at San Marcos Plaza Park where the whole family can enjoy a free festival with art, music, food and fun from 10am-7pm.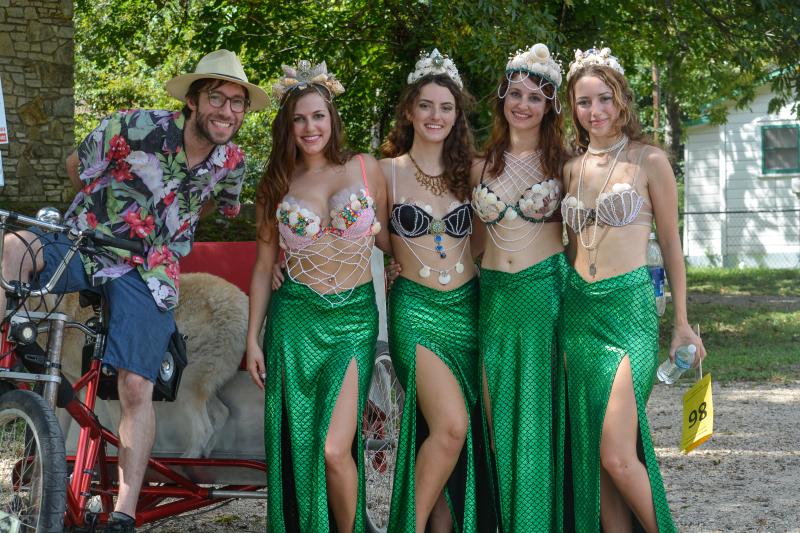 Make your way to San Marcos Plaza Park after the Mermaid Parade for the Mermaid Aqua Faire! The Aqua Faire is an all-day event that includes live music, a juried art market, food booths and a kid's area. Make your way to the river where you are sure to spot a few mermaids enjoying the crystal-clear San Marcos River.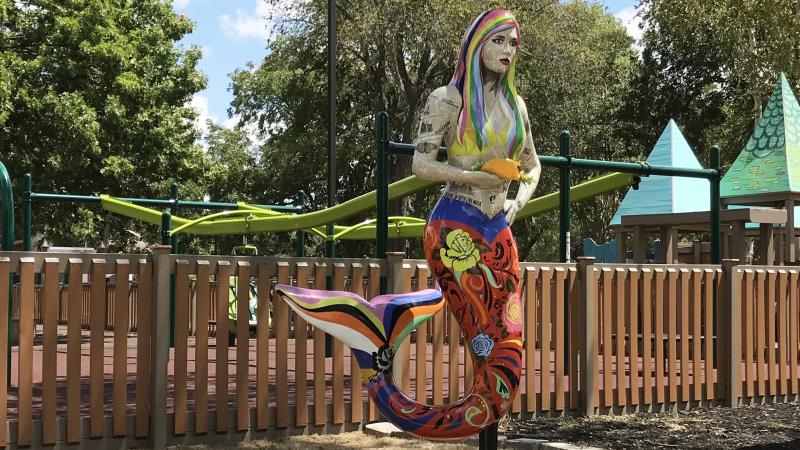 Have you heard? San Marcos is now home to ten 7-foot-tall mermaids who are placed in different locations around the city. The Mermaid March uses the rich history, culture and wildlife of San Marcos into the different mermaid forms. You can find a downloadable map of the mermaids and their locations HERE and there is another map at the bottom of this post.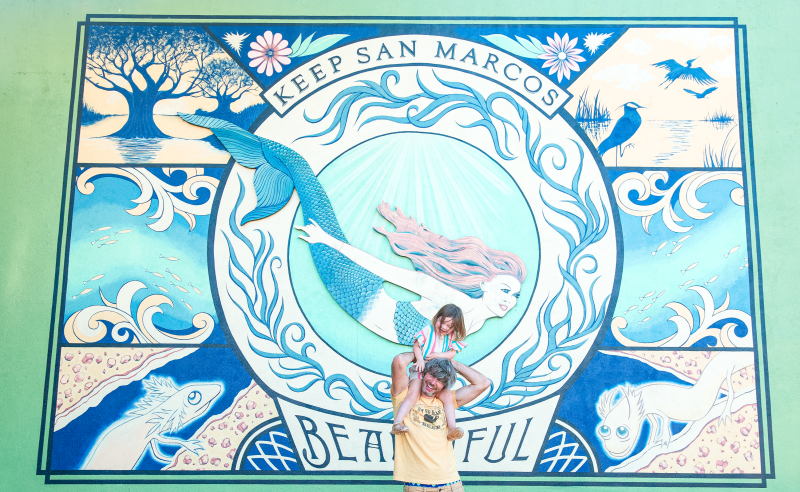 "Dive Into The Divine" can't be missed as you drive into downtown San Marcos. The beautiful mural is located on the back of the Root Cellar Bakery building and depicts some of the local flora and fauna, as well as a striking San Marcos mermaid. The mural is a great place for a San Marcos selfie…