With the holidays approaching, this time of year can be, well, stressful to say the least. You may be looking for a relaxing escape for you and your loved one(s), and we have just the weekend for you! Dip your toes or paddle in the crystal-clear San Marcos River. Shop big or small by indulging in retail therapy the San Marcos way. Immerse yourself in nature and explore some trails. Taste the local flavors under the stars and enjoy a cold one brewed right here in the hill country. And of course, no SMTXperience would be complete without a stroll around downtown to see murals and even mermaids.

 
There's a good reason why San Marcos is known as a shopping paradise. Between one of the largest outlet shopping centers in the nation, our unique boutiques, vintage/thrift gems around town, and many markets, you can unplug, mosey, and peruse all that San Marcos shopping has to offer.
Patios, sidewalk seating, courtyards and more – taking your meals outside allows you to change up the atmosphere, soak up some fresh air and just relax. Enjoy whatever beverage is calling your name, indulge in some of our favorite flavors and enjoy the slower San Marcos pace.
 
Walking around San Marcos is a sensory experience. The smells, colors, textures, and tastes of San Marcos tell a story of the city, its citizens, and the unique culture that developed in the oasis town between San Antonio and Austin. One of the most important San Marcos cultural staples is the blossoming art scene. With an ever-growing collection of murals, sculptures, galleries, and more, San Marcos has created a thriving culture for art lovers and artists alike. Plan your trip for a second Saturday of the month to explore Art Squared, a juried and colorful art market. You should also visit Wimberley Glassworks to watch the artisans hard at work hand blowing the gorgeous pieces.
You never know what you'll find exploring San Marcos and new art seems to pop up in the most unexpected places. Next time you stroll around the square we suggest taking a shortcut to look in alleyways and behind buildings to find your new favorite piece. And speaking of favorites, don't forget to share a photo of your favorites on Facebook, Twitter, or Instagram with #SMTXperience! We'd love to see your shots.
The colder months of the year are superb for exploring the San Marcos River. The water maintains 72 degrees year-round, perfect for putting in a paddle. With the water too cold for swimmers or tubers, kayakers and paddleboarders can have the river mostly to themselves. It's no wonder people enjoy a comforting ride down the San Marcos River. Protected from development, it's a nature preserve of sorts. With clear water that allows you to see the bottom of the river and white, puffy cloud-filled blue skies, you'll be feeling serene in no time.
And don't forget to pack your walking shoes! While San Marcos has lots of natural areas and trails, two of our favorite spots are Upper Purgatory Creek for the ADA gentle sloping trails and Spring Lake Natural Area. No matter what trail you choose, you'll feel miles away from civilization even though you're right in the middle of town. Do you hear that? The live oaks are calling your name…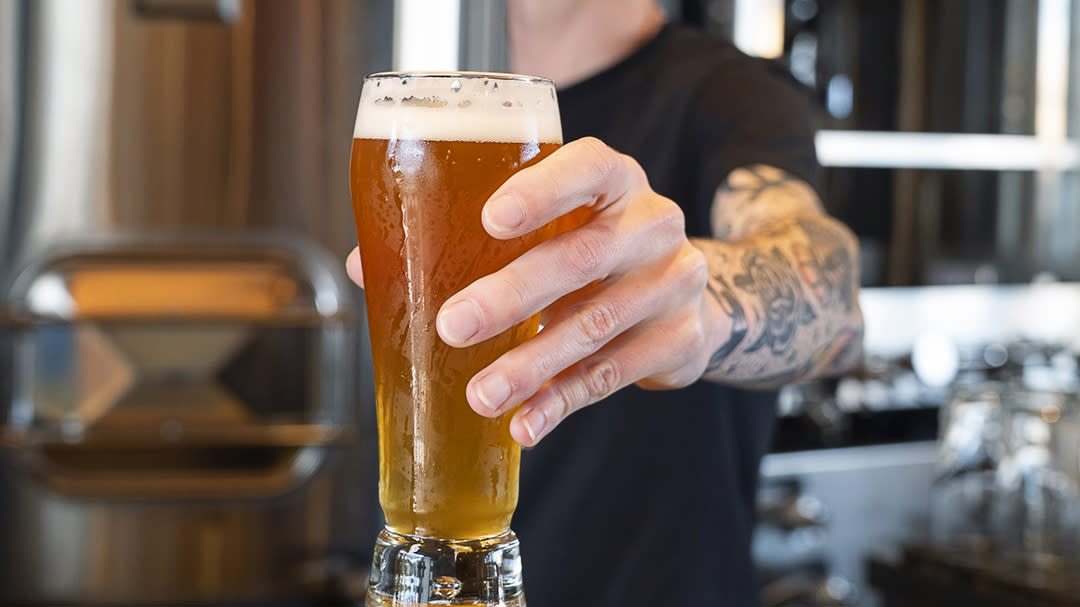 Live music, scenic views, family-friendly, fire pits, and lots of San Marcos charm – San Marcos' breweries are perfect for whatever vibe you're going for. And don't forget to buy some beer to go. We promise you'll want to recreate your SMTXperience with hill country brews when you've made it back home. Beer not really your thing? Check out UpRoot, Patio Dolcetto, Balcon, Cody's, and The Davenport for great cocktails in a laid-back atmosphere.