While there's never a bad time to visit SMTX, September is one of the best months for an art-filled and off-the-wall SMTXperience. Travelers searching for a quirky and colorful weekend adventure will love San Marcos' local art scene, markets, and even a festival dedicated to mermaids! We are the Mermaid Capital of Texas after all…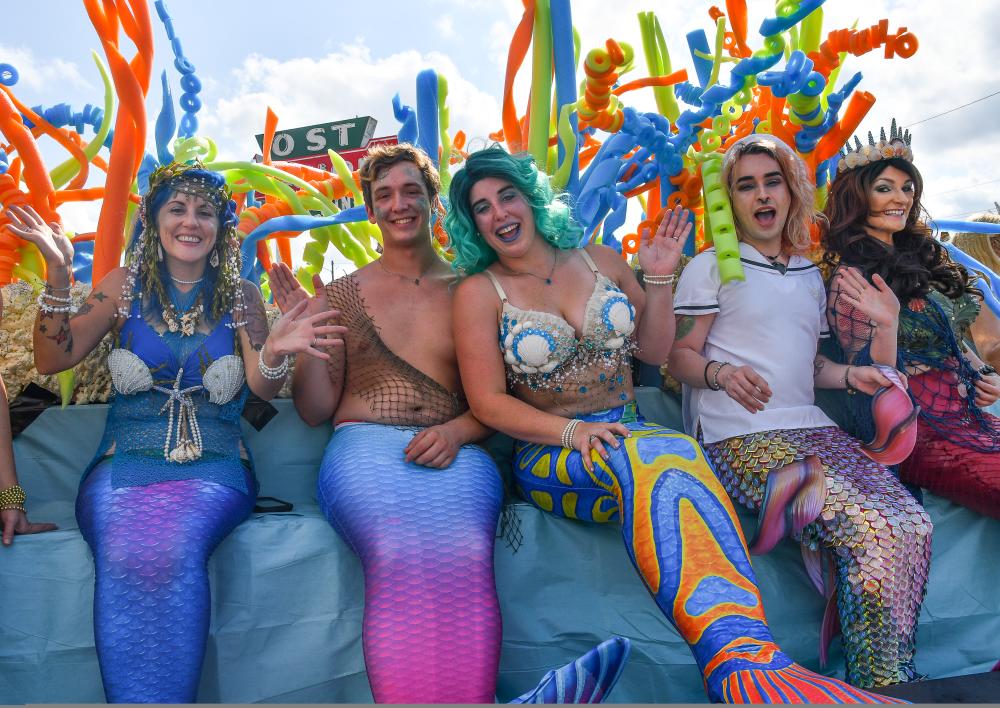 Every September merfolk take over San Marcos for the Mermaid Capital of Texas Fest. This annual event celebrates the unique San Marcos culture and features local art and heritage. The event is made up of a very fun parade and fair. If you love the quirky and colorful, you surely won't want to miss this!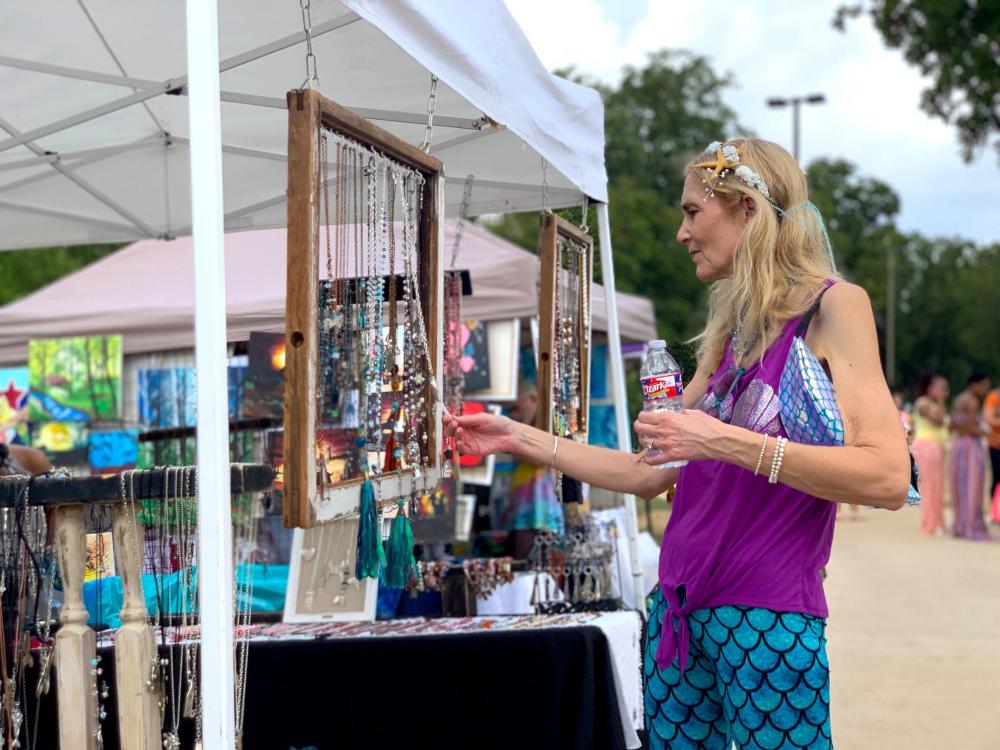 Saturday, September 24, 2022
10am - 12:30pm
Downtown San Marcos
Start your Saturday off swimmingly with the Mermaid Capital of Texas Downtown Promenade. The parade features floats, marchers, dancers, music, and more. You never know what eclectic floats and costumes will show up next! We recommend getting downtown early to pick up a coffee or breakfast and find a good spot for the festivities. 
Saturday, September 24, 2022
1pm-8pm
Downtown San Marcos
After all the excitement of the parade, keep the celebration going with the Downtown Street Faire! The Downtown Street Faire is an all-day event that includes live music, a juried art market, and food trucks.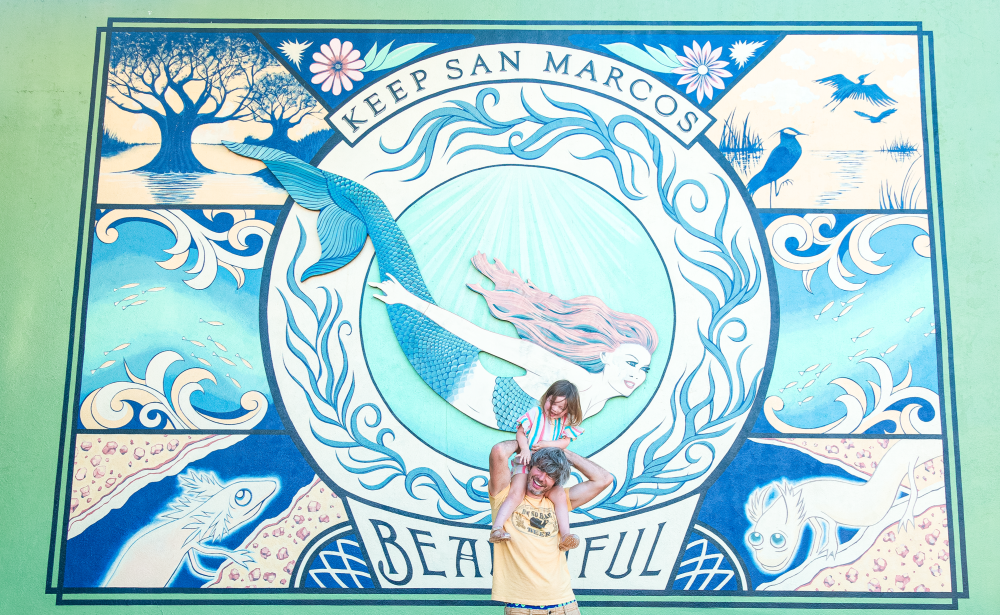 Murals & More
One of the most important San Marcos cultural staples is the flourishing art scene. With an ever-growing collection of murals, sculptures, galleries, and more, San Marcos has created a thriving culture for art lovers and artists alike. From murals that take up the whole side of a building to teeny tiny pieces hiding in plain sight - you never know what you'll find exploring San Marcos. New art seems to pop up in the most unexpected places. Next time you stroll around the Downtown Square we suggest taking a shortcut to look in alleyways and behind buildings to find your new favorite piece. Looking to keep the mermaid theme going? "Dive Into The Divine" (pictured above) can't be missed as you drive into Downtown San Marcos. The beautiful mural is located on the back of The Coffee Bar building and depicts some of the local flora and fauna, as well as a striking San Marcos mermaid. The mural is a great place for a San Marcos selfie… Children's Park also has several mermaid selfie opportunities! And, of course, you can't miss the Mermaid March statues around town. Can you find them all?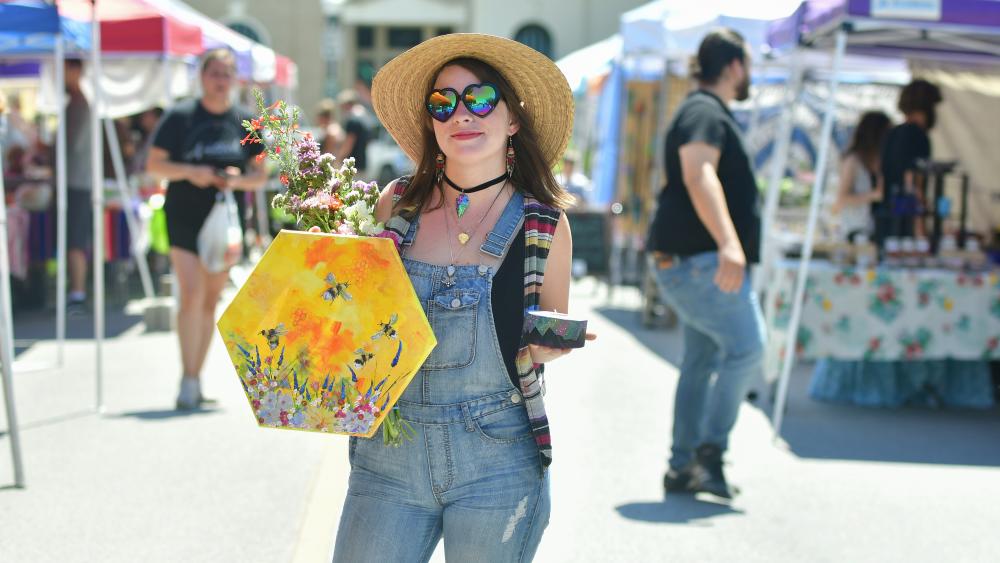 Art Markets
Ah, art markets – one of our favorite things to do on a sunny weekend afternoon. Nothing beats strolling from booth to booth to peruse unique art, home goods, and, well, lots of unexpected treasures. And lucky for us, San Marcos has several options no matter the weekend! Also, every Saturday from 9am-1pm you can shop the Downtown San Marcos Farmer's Market. 
 
September 10, October 8, November 12, November 26 & December 10
Hays County Courthouse Lawn
9am-4pm
September 11, October 9, November 13 & December 11
Zelicks
7pm-1am
September 23 & October 29
The Davenport
7pm-1am
 
September 25, October 24, November 28 & December 19
Stonebound Treasures
12pm-6pm